Main content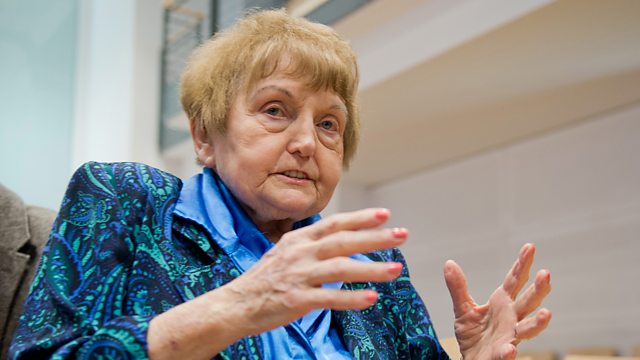 Eva Kor, Christopher Booker, João Gilberto, John McCririck
Matthew Bannister on holocaust survivor Eva Kor, journalist Christopher Booker, musician João Gilberto and racing pundit John McCririck.
Pictured: Eva Kor
Matthew Bannister on
Eva Kor who, with her twin sister, was the subject of experiments by the Nazi doctor Josef Mengele in Auschwitz. She later publicly forgave her tormentors.
Christopher Booker, the founding editor of Private Eye and Telegraph columnist.
João Gilberto, the Brazilian pioneer of bossa nova music whose hits included The Girl From Ipanema.
And John McCririck, the eccentric TV racing pundit who was criticised for his sexist views.
Interviewed guest: Alex Kor
Interviewed guest: Penny Tierney
Interviewed guest: Tim Stanley
Interviewed guest: Robin Denselow
Interviewed guest: Alastair Down
Interviewed guest: Cornelius Lysaght
Producer: Paula McGinley
Archive clips from: Outlook, World Service 13/05/2015; Dirty Years Of Satire, Radio 4 06/10/1991; That Was The Week That Was, BBC One 19/12/1963; Today, Radio 4 04/07/2019; New Names Making News, Radio 4 18/12/1962; John McCririck Interview, Star Sports April 2018; Celebrity Big Brother, Channel 4 2005; Big Brother's Big Mouth, Channel 4 18/08/2006.
Eva Kor
Born 31 January 1934; died 4 July 2019, aged 85.
Last Word spoke to her son Alex Kor, and her editor and friend Penny Tierney.   
Christopher Booker
Born 7 October 1937; died 3 July 2019, aged 81.
Last Word spoke to his former colleague, journalist Tim Stanley.
João Gilberto
Born 10 June 1931; died 6 July 2019, aged 88.
Last Word spoke to music journalist Robin Denselow.
John McCririck
Born 17 April 1940; died 5 July 2019, aged 79.
Last Word spoke to Alastair Down, his former colleague at Racing Post, and Cornelius Lysaght, the BBC's horse racing correspondent.