Main content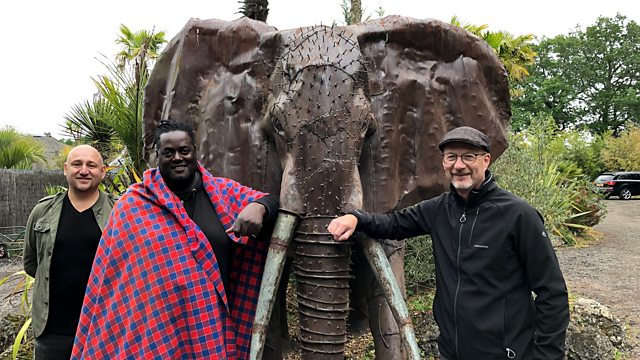 Kings Heath, Birmingham
Peter Gibbs and the panel are in Kings Heath, Birmingham. Bunny Guinness, Bob Flowerdew and Matthew Pottage answer this week's horticultural queries from enthusiastic gardeners.
Producer: Darby Dorras
Assistant Producer: Rosie Merotra
A Somethin' Else production for BBC Radio 4
Factsheet
Questions and time codes are below.
Where applicable, plant names are listed.
Q1 – I used to have a small Cordyline in a pot, which it outgrew so I planted it in my South-facing garden. For the first time in 15 years it's developed a huge flower stalk – how do I manage this? (1 minute 35 seconds)
Q2 – After the first year of good tulips, they never seem to flower as successfully the second year. What is the best way to look after tulips to ensure a perennial display the year after? (4 minutes 15 seconds)
Q3 – Recommendations for plants that would thrive under a copper beech tree. (6 minutes 14 seconds)
Bob – Vases with colourful bedding (Pelargonium and Lobelia) and alternate vases in shade, and sunshine.
Matthew – Cyclamen hederifolium,
Winter Aconite (Eranthis hyemalis),
Creeping hardy maidenhair fern (Adiantum venustrum).
Bunny – Helleborus orientalis.
Q4 – I make my own garden compost and leaf mould in order to make potting compost; I use soil, leaf mould and garden compost in differing ratios – do I need to add anything else for a successful planting and sowing compost? (11 minutes 25 seconds)
Feature (14 minutes 2 seconds)
Q5 –What's the best way to keep a large willow to a manageable size? Prune it all in one go or little and often? (23 minutes 3 seconds)
Q6 – Mature laurel hedge with steep bank of heavy clay. Could the panel suggest plants for the bank with low maintenance, and so I can still access the hedge. (27 minutes 37 seconds)
Bob – single-stemmed plants, like roses.
Bunny – multi-stemmed trees, like hazel. Then lots of woodland-type bulbs (primroses and daffodils) and woodland-type ground cover (Viola?).
Matthew – Russian sage (Perovskia atriplicifolia).
Q7 – We have a polytunnel in garden with raised beds. What would the panel advise to help maintain the soil quality, and what would you recommend growing? (31 minutes 47 seconds)
Q8 – How do you remove grass growing between rockery plants without damaging the rockery plants? (34 minutes 16 seconds)
Q9 – Which plant, tree or flower would the panel paint if they could? (36 minutes 43 seconds)
Bunny – Globe artichoke.
Matthew – Osmunda regalis (Royal fern).