Main content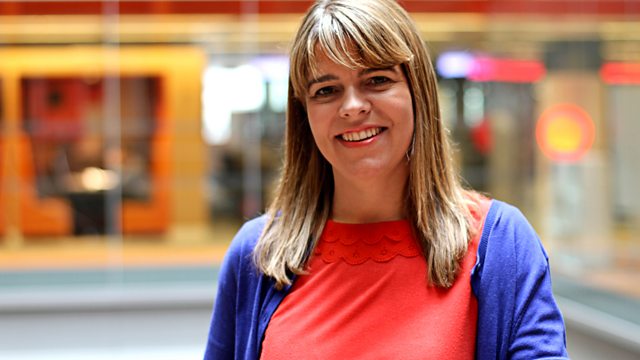 What's in a Name?
Neurasthenia and homosexuality were both once classified as mental illness. Claudia reports on ever-changing labels and considers how today's diagnoses will be seen in the future.
Ever since the 17th-century philosopher René Descartes introduced the concept of dualism; the idea that our psyche or minds are separate from our bodies, the mind-body split in healthcare has had an enormous impact on the way mental health problems are recognised and labelled.
In this first of three programmes, Claudia Hammond explores the history of classification for diagnoses of the mind and discovers that diagnostic labels are very much artefacts of the cultural and social preoccupations of the time.
At the Wellcome Library in London, historian of psychiatry Dr Jen Wallis charts the modern classification of mental health conditions and the development of psychiatry as a medical specialism. She highlights pseudoscientific classifications like drapetomania, a psychiatric diagnosis given to enslaved Africans fleeing captivity and neurasthenia, an all-encompassing diagnosis of fatigue very much linked to the rapid technological advances of the 19th Century, as evidence of the permanent flux in what counts as mental illness.
From the medical library of the UCL Queen Square Institute of Neurology, Professor Sir Simon Wessely, former President of the Royal College of Psychiatrists, revisits original case notes of British soldiers in World War One who had been diagnosed with the newly emerged condition of shellshock. Shellshock affected hundreds of thousands of troops across Europe and Claudia discusses with Simon why this novel diagnosis became the predominant explanation for traumatic suffering at that particular time.
Of course homosexuality was in the past criminalised and pathologised as a medical or psychological condition. Once officially categorised, gay men were exposed to a range of behavioural and medical treatments to "cure" them. And in the former Soviet Union, psychiatric diagnoses like "sluggish schizophrenia" were used to target opponents of the state. Dr Sarah Marks from Birkbeck, University of London, specialises in the history of psychiatry and she tells Claudia the abuses of diagnoses through history should serve as cautionary warnings about psychiatric labels today.
Producer: Fiona Hill
Last on
Broadcasts