Main content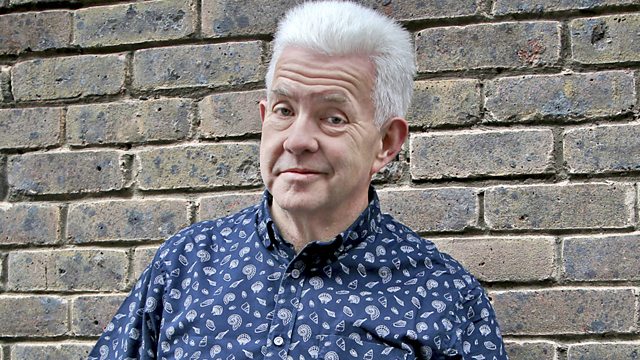 The Sound of Translation
How do we capture the 'feel' of another language in a poetry translation?
The 'feel' of another language and the impact of its sound is hard to convey in translation. Are there ways to be more faithful to the visceral experience of a prose piece or a poem? Or should we be questioning the idea that a translator can or should be faithful?
Rowan Williams discusses the 'verbal spring' of the iconic Welsh bard Taliesin and the work attributed to him, novelist Adam Thirlwell and Palestinian writer Adania Shibli explore the pleasures and possibilities of simultaneous translation and performance, and Sophie Collins shares her experience of translating (from the Dutch) Lieke Marsman's poetry.
Producer: Faith Lawrence
Presenter: Ian McMillan
Rowan Williams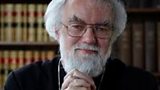 The former Archbishop of Canterbury Rowan Williams has collaborated with the first National Poet of Wales, Gwyneth Lewis, on the only full translation into English from Welsh of 'The Book of Taliesin' (Penguin) for a century. Rowan discusses Taliesin's power (he is thought to have been a 6th-century Brythonic bard – but in the intervening centuries others have written under his name), including the musical power of the poetry, and his power as shapeshifter and a seer. Rowan also considers Taliesin's usefulness as a figure able to reveal connections between us and the non-human world through aural correspondences and via the kind of inspiration (impossible to translate into English) known as 'awen',
Sophie Collins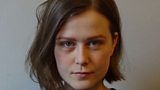 Poet Sophie Collins recently published 'Who is Mary  Sue' (Faber) – an exploration of identity (particularly female identity and female archetypes), and of the way shame and trauma can inflect our sense of ourselves. Sophie talks to Ian about the way shame and imposter syndrome played in a part in the writing process when she translated  the Dutch poet Lieke Marsman's collection 'The Following Scan Will Last Five Minutes' (Liverpool University Press). Sophie also considers the problematic concept of a 'faithful translation' ( 'faithful to what?'). Sophie reads poems from this narrative of a cancer diagnosis, and also from her letters to Lieke (appended to the book) which give us an insight into the friendship between the two women, the reaction of readers to the translated poems, and the experience of translation.
Adam Thirwell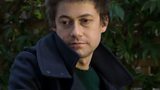 Adam Thirlwell is an award-winning novelist, editor and curator of two major translation projects. 'Multiples' ( for McSweeney's) was described as a 'monumental experiment in translated literature—twelve stories taken through six translators apiece, weaving into English and then back out again, gaining new twists and textures each time'. Adam explains to Ian that it was conceived almost as a 'scientific experiment' to explore 'style'. ' Multiples' is the precursor of 'Studio Creole', a brand new commission for 'Manchester International Festival' (running from 12th July until 14th July ) conceived and curated by Adam, which experiments with how we experience translation. The project makes use of bone conduction headphones so that the audience will be able to hear the original language of a story and an English 'performance' of that story simultaneously.  It features new work from seven international authors.
https://mif.co.uk/whats-on/studio-creole/
Adania Shibli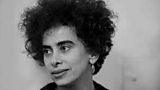 Adania Shibli is a Palestinian writer who has been commissioned to write a new story for  'Studio Creole' – an 'intimate language laboratory -  part of Manchester International Festival. Adania has written novels, plays, short stories and essays; her latest novel 'Minor Detail' will be published in English next year by Fitzcarraldo Editions. Adania explores the  notion that certain kinds of translation are a kind of 'assimilation' , and considers the difficulty of translating information conveyed  by the sound of Arabic.