Main content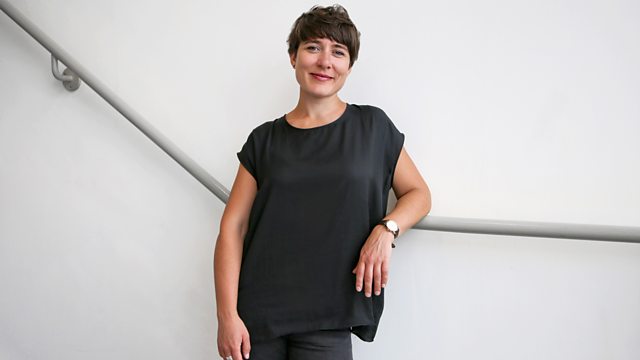 Suisse Romande Orchestra and the New Music Biennial
The Suisse Romande Orchestra in music by Tchaikovsky, Bartok and Schoenberg, Our Classical Century with dances from Ginastera's Estancia and a piece from the New Music Biennial.
Ending the week with our featured ensemble, the Suisse Romande Orchestra, Gustavo Gimeno takes to the rostrum to conduct Tchaikovsky's The Tempest, a fantasy inspired by Shakespeare, then Bartok's Piano Concerto No. 2 with François-Frédéric Guy as soloist, ending with another piece by the Hungarian composer, a suite from his ballet 'The Miraculous Mandarin'. Then the ensemble performs Schoenberg's Verklärte Nacht (Transfigured Night), Op. 4, in the 1943 version for strings, under the baton this time of Julien Leroy.
Then Our Classical Century, featuring highlights from the last one hundred years of great music, is dedicated to the Argentine composer Alberto Ginastera and four dances from his ballet 'Estancia'. Gustavo Dudamel conducts the Simón Bolívar Youth Orchestra of Venezuela.
The afternoon closes with a newly-commissioned piece from the New Music Biennial that took place at the South Bank Centre in London earlier this month.
Presented by Kate Molleson.
2.00pm
Tchaikovsky: The Tempest, Op. 18, fantasy after Shakespeare
Bartok: Piano Concerto No. 2
Bartok: The Miraculous Mandarin, suite, S.73
François-Frédéric Guy, piano
Orchestra de la Suisse Romande
Gustavo Gimeno, conductor
3.14pm
Schoenberg: Verklärte Nacht, Op. 4 (1943 version for string orchestra)
Orchestra de la Suisse Romande
Julien Leroy, conductor
3.42pm
Ginastera: Dances from ballet 'Estancia': Los trabajadores agrícolas; Danza del trigo; Los peones de la hacienda; Danza final (Malambo)
Simón Bolívar Youth Orchestra of Venezuela
Gustavo Dudamel, conductor
3.56pm
New Music Biennial
Sona Jobarteh: Innovation Through Preservation
Sona Jobarteh (director)
Steven Hussey (violin)
Eric Appapoulay (guitar)
Musa Filly Jobarteh (percussion)
Mafu Conteh (harp)
Yusupha Soso (xylophone)
Ivan Hussey (cello)
Andy Waterworth (double bass)