Main content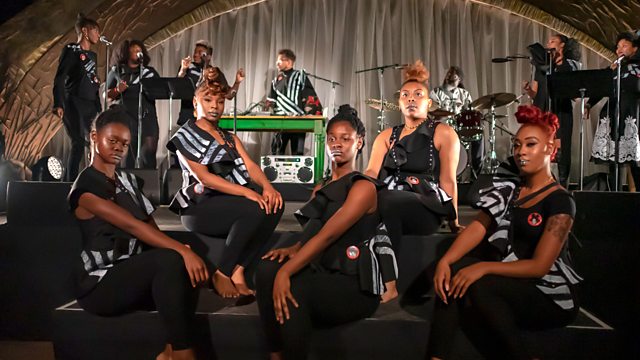 Verity Sharp conducts an orchestra of the unexpected
Polish jazz collides with choral collage, and Moroccan funk meets mesmeric No Wave, as Verity conducts an orchestra of the unexpected.
Verity Sharp conducts an orchestra of the unexpected, including a rare piece of Morroccan funk from a recently discovered album by Attarazat Addahabia & Faradjallah. The original album was recorded in 1972 but is only now being released after the label Habibi Funk tracked down Faradjallah to his television repair shop in Casablanca.
We also have a track by the 15-strong Black Monument Ensemble from Chicago who draw from astral jazz, full-throated gospel, hip-hop and sound collage, along with a slice of mesmeric No Wave by Band Apart, and improvised music from the dynamic Polish jazz trio KaMaSz.
Produced by Alannah Chance.
A Reduced Listening Production for BBC Radio 3.