Main content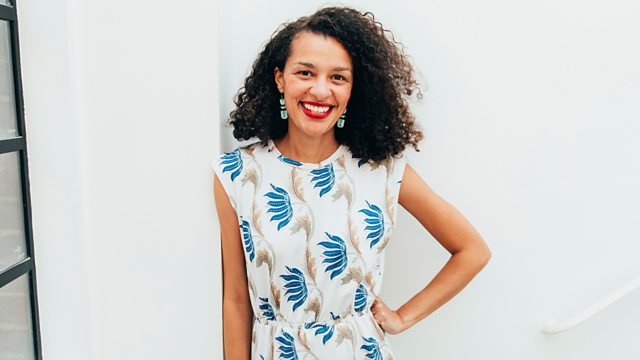 The Radio 2 Book Club with Luan Goldie
Luan Goldie joins Jo for the Radio 2 Book Club, discussing her debut novel Nightingale Point. Plus there is another story of love in A Certain Romance.
Luan Goldie joins Jo for the latest edition of the Radio 2 Book Club, discussing her novel Nightingale Point.
On an ordinary Saturday morning in 1996, the residents of Nightingale Point wake up to their normal lives and worries. It's a day like any other, until something extraordinary happens. When the sun sets, Nightingale Point is irrevocably changed and somehow, through the darkness, the residents must find a way back to lightness, and back to each other.
Luan is a journalist turned primary school teacher. She won the £3,500 Costa Short Story Award in 2017 for "Two Steak Bakes and Two Chelsea Buns" and in the same year was chosen to take part in the Almasi League, an Arts Council-funded mentorship programme for emerging writers of colour.
Jo will also have another story of a special guest's Certain Romance - about a song that reminds them of falling in or out of love. Plus Jo handpicks her favourite new music from all genres of the musical spectrum and quality vintage songs too. And whether you're picking up or dropping off, Jo provides the soundtrack for the Taxi Service.