Main content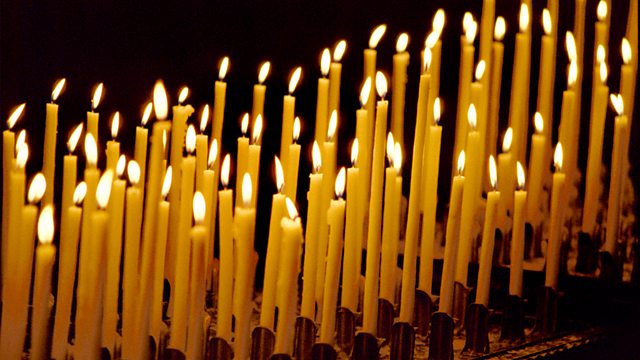 10/07/2019
A reflection and prayer to start the day with Rev David Bruce, Secretary of the Council of Mission for Ireland of the Presbyterian Church in Ireland.
Prayer for the Day Script - Rev David Bruce - July 10th 2019
Good morning. In the last few months I became first a grandfather and then an orphan. As a first-time grandfather I am all too keen to show hundreds of photographs of the extraordinary human being who is my grand-daughter to anyone foolish enough to slow down sufficiently to see them. As a first time orphan, I am so very sad to have said goodbye to my old mother, but delighted that before she left us in death, she met her great grand daughter, and held her and fell in love with her as every great-grannie should. "The Lord gave. The Lord has taken away. Blessed be the name of the Lord". These ancient words from the book of Job put life in its perspective – life is a kind of gift, but with strings attached. God says, here is life which I give you to enjoy. But please understand, a time will come when I will take it back again. You will only be easy about this when you understand the essential blessedness in both the giving and the receiving back of life. These words from Job were prefaced with another well known saying. "Naked I came from my mother's womb, and naked I will depart". There is a similarity to birth and death – a painful passing from one realm of protection to another. A transition. An ending of one kind of life and the beginning of another. Birth and death are marked by the unconditional loving welcome of a parent, waiting wide eyed and expectant for the moment when everything changes with the new arrival. 
Lord God, for arrivals and departures we give you thanks, praying your gentlest comfort and your deepest joy for those for whom this is their story today. Amen.