Main content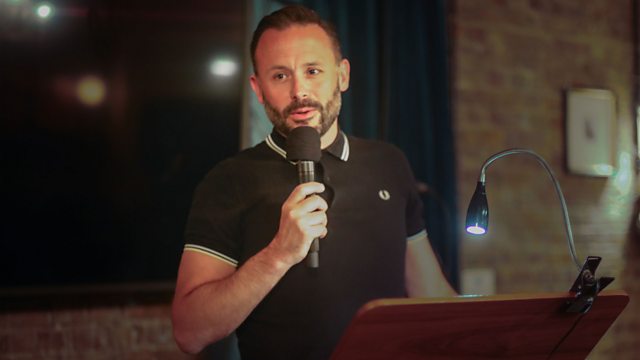 Geoff Norcott's Withdrawal Disagreement
Award-winning Geoff Norcott, star of The Mash Report and a Question Time regular, returns with a new Brexit-shaped comedy looking at how we now define ourselves.
Once upon a time, everyone thought it would be very jolly to bring back the award-winning comedian Geoff Norcott for a Radio 4 show marking 100 days since the UK left the EU. We'll have to save that idea for another day - obvs - so instead Geoff, one of the few people in the country who will be able to vote for our next Prime Minister, is going to look at how Brexit has changed the way we define ourselves and the past years of withdrawal disagreement.
He often wonders how a council estate kid with two disabled left wing parents ended up leaning to the right as one of the very few Tory stand ups on the comedy circuit. He has been described as being "situated at the (hitherto little-known) loveable end of the Conservative spectrum."
Geoff's previous Radio 4 show won the BBC Best Comedy Award 2019. He is one of the stars of The Mash Report and appears regularly on Question Time. He writes for national publications with articles appearing in The Sunday Telegraph, The Independent and The New Statesman. He writes regularly for other comedians including Sarah Millican, Romesh Ranganathan and Katherine Ryan. Geoff was awarded an Operational Services Medal for five frontline tours entertaining the troops in Afghanistan.
With Geoff Norcott, Leanne Everitt and Barry Castagnola
Written by Geoff Norcott with additional material by Stephen Grant and Kevin Day
Additional material written and performed by Mark Nelson
Sound: David Thomas
Production Co-ordinator: Sarah Tombling
Executive Producer: Alison Vernon-Smith
Produced by Caroline Raphael
A Pier production for BBC Radio 4
Last on
Broadcast