Main content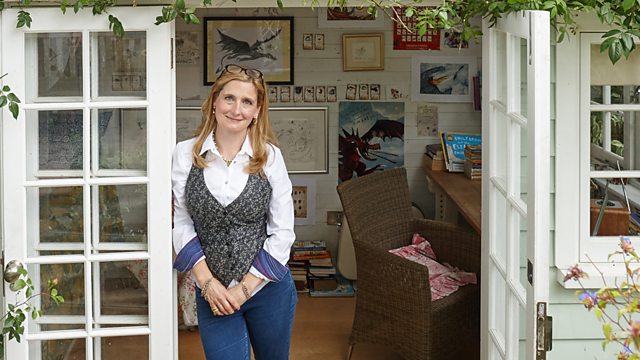 Cressida Cowell, the new children's laureate; Cherie Blair goes into film
Cressida Cowell has been appointed the new children's laureate. Cherie Blair on her role as executive producer of a new film about the Middle East, plus Life of Pi as a stage play.
Cressida Cowell is announced as the new Waterstones Children's Laureate. We speak to the How to Train Your Dragon writer about her plans for the role which is mainly focused on encouraging primary school age children to read.
With recent attempts by the USA to rekindle the Israeli-Palestinian peace process having foundered on the rocks, we talk to Cherie Blair about her role as Executive Producer of a new film about the crisis. The drama is in development and will be directed by John Deery who also joins John in the studio. The film, The Rock Pile, explores the lives of three little boys – a Muslim, an Arab-Christian and a Jew – who meet and play football together on the streets of Jerusalem.
Yann Martel's novel Life of Pi won the Man Booker, selling over 3 million copies and was a critically acclaimed Hollywood movie. It's the story of Pi, a 16 year old boy stranded on a lifeboat in the Pacific with a Bengal Tiger named Richard Parker. Paul Allen reviews a new adaptation at the Crucible Theatre Sheffield and discusses the challenges of bringing the story to the stage.
Presenter : John Wilson
Producer : Dymphna Flynn
Cressida Cowell the new Children's Laureate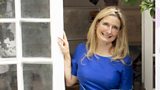 Cherie Blair goes into film
Sheffield Theatre's Life of Pi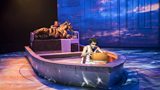 Life of Pi is at Sheffield Crucible theatre until 20 July 2019.
Image: (Right) Hiran Abeysekera as Pi  and Owain Gwynn as Richard Parker, the Tiger (Left)
Image credit: Johan Persson