Main content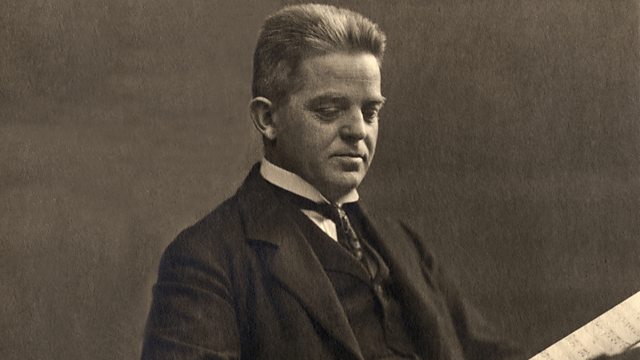 Lessons in Life
Donald Macleod explores Carl Nielsen's world view through his music. Today, the Helios Overture and part of the composer's Symphony No 2, 'The Four Temperaments'.
Donald Macleod explores Carl Nielsen's world view through his music. Today - the Helios Overture and part of his second symphony.
You'll find a clue as to Carl Nielsen's character in any number of photographs that show him smiling; they include snaps of him taken as a young man in which he's cheekily pulling funny faces for the camera. They're far removed from the formal portraiture one might expect of Denmark's foremost composer. As well as a good sense of humour, these unselfconscious poses reveal an open, inquisitive fascination with the world around him. Looking back at his life in 1925, at the age of 60, Nielsen recognised this trait in himself. "From my childhood", he wrote, "I have been full of an oddly intense curiosity which has made me see something interesting in every human creature." His talent for observation acted as a powerful stimulus to Nielsen's musical mind.
Across the week Donald explores how the world around him fed into Nielsen's music. Excerpts from five of his symphonies reveal some of his most profound thinking on life, while his major choral works Hymnus Amoris and Springtime in Funen - which directly relate to his rural childhood - show a more personal side of his character. Ever the keen observer, there's comedy and drama and even a musical portrait of chickens to be found in his operas.
Life and motion stimulated Nielsen's musical imagination in a variety of contrasting ways. Today Donald explores some of those avenues and the music these experiences stimulated.
Maskarade: Overture
Danish National Symphony Orchestra
Thomas Dausgaard, conductor
Violin concerto, Op.33 (Rondo: Allegretto scherzando)
Dong-Suk Kang, violin
Gothenburg Symphony Orchestra
Myung-Whun Chung, conductor
Frihed er det bedste guld
Ars Nova Copenhagen
Michael Bojesen, conductor
Helios Overture
Gothenburg Symphony Orchestra
Neeme Järvi, conductor
Afflictus Sum (3 Motets)
Canzone Choir
Frans Rasmussen, director