Main content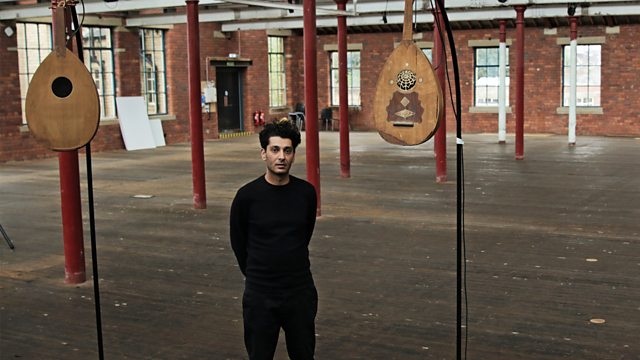 Obsessions
Sara Mohr Pietsch meets oud player Khyam Allami, plus Phelim McDermott on Philip Glass.
Sara meets the Beirut-based Iraqi oud player and composer Khyam Allami, whose new sound installation is part of this year's PRS Foundation New Music Biennial in London and Hull. 'Requiem for the 21st Century' pays tribute to the mythical roots of the oud as an instrument of lament, and commemorates recent civilian deaths in the war-stricken Middle East. Khyam also explains his current fixation with tuning systems and microtonality: research which challenges Western ideas about music.
Also, during rehearsals for Philip Glass and performer-director Phelim McDermott's new collaboration 'Tao of Glass', which receives its world premiere at the Manchester International Festival this month, Phelim tells Sara about his life-long obsession with Glass and his music.
The French soprano Sabine Devieilhe, about to sing the role of Marie in Donizetti's La Fille du régiment at the Royal Opera House, tells Sara how she composes her on-stage characters, immerses herself into the operatic experience, and balances family life with her international schedule.
And in the wake of recent press around the investigation into fires at Universal's Hollywood studios in 2008, which resulted in the loss of master tapes from Ella Fitzgerald to Sheryl Crowe, Music Matters visits the BBC music archives, home to hundreds of thousands of LPs, 78s and reel to reel tapes, to find out how those original sound formats are meticulously preserved for future generations. And with the sound artist Janek Schaefer, Sara asks what intrinsic value those formats have in our digital age.
Photo credit: Opera North