Main content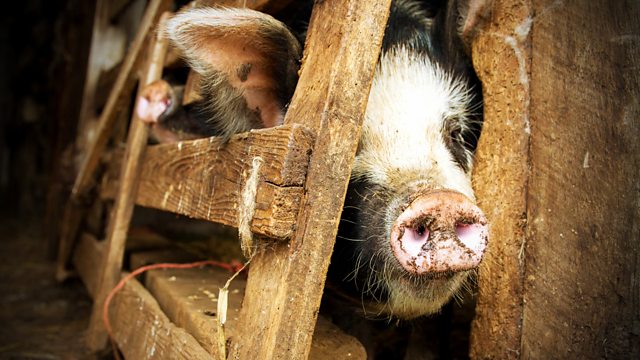 09/07/2019
Jazzer oversteps the mark and Alice faces a challenging day
Lilian tries to reassure a nervous Alice ahead of her presentation for Pryce Baumann. Lilian thinks Alice's presentation sounds preferable to trying to out-smart Peggy. She's less than thrilled at the prospect of being her mother's unpaid dogsbody.
Jim tells Jazzer that he's worked through his apologies list. There's just one more person he has to visit: Lynda Snell. He discusses his apologies list with Lilian in The Bull over a coffee. She persuades him to put off his apology for another time.
Ruairi complains to Adam about how bored he is at home. He's already fed up of having Jennifer breathing down his neck. Adam's interrupted by a phone call. The cherry pickers have cancelled. Ruairi and Jazzer work to fold back the sides of the polytunnel to stop the cherries spoiling. Meanwhile, Alice arrives, stressing about her scary presentation. Jazzer snaps at her; it's not scary, she's being self-indulgent. Adam demands that Jazzer apologise to Alice for his outburst.