Main content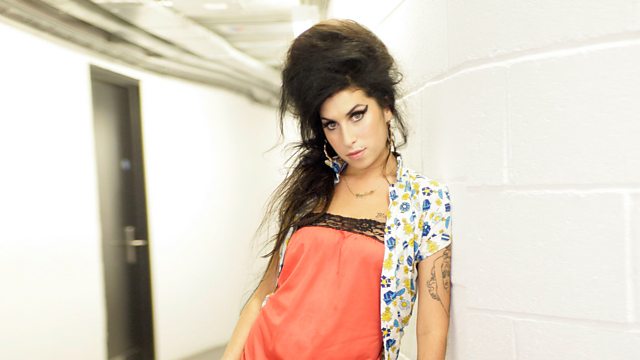 Back to Black
The raw pain and sorrow of Amy Winehouse's Back to Black.
Amy Winehouse died in July 2011 aged just 27. Back to Black the title track of her second and final album is a torch song to tragic love, addiction and loss. People who loved her and her music talk about how she helped them cope with their own struggles.
Lesley Jamison is now a successful writer but at 27 she was an alcoholic. She stopped drinking the same year that Amy died. Lesley reflects on how her own life could have followed the same path had she gone further into the darkness or the black of drinking and self destruction. Daisy Buchanan tells her story of addictive love and how Back to Black helped her break free. Umaru Saidu was a vulnerable teenager with mental health issues who lost a dear childhood friend when he was 17. He later trained at the Amy's Yard programme and is grateful for the inspiration she gave him. As a young teenager Amy Charles too identified with the pain expressed in Back to Black and says it helped her deal with depression brought on by a spinal injury.
Donald Brackett is the author of Back to Black: Amy Winehouse's Only Masterpiece and believes performing the song may have become traumatic for her in the end as it forced her to relive the emotional pain. Elizabeth Kesses was visiting her terminally ill father at the same hospital where Amy Winehouse was being treated. She recalls seeing her there and hoping she would recover. Sadly it was not to be. But these stories reveal a legacy that goes beyond the music.
Producer: Maggie Ayre
Last on

How songs can inspire and unite in the darkest of situations
Broadcasts

Why Sam Cooke's 'A Change Is Gonna Come' became a Civil Rights anthem