Main content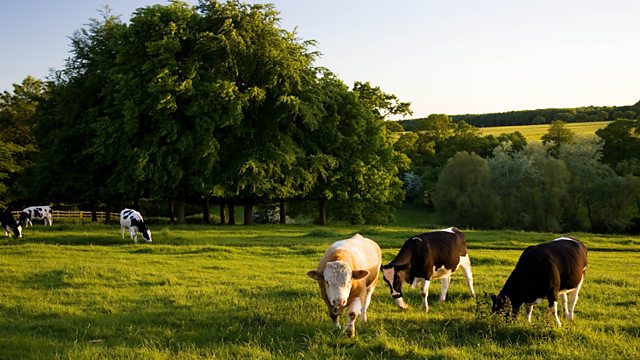 UN report on global food production, New Welsh farm subsidy scheme, Saving lost footpaths
A UN report predicts the next ten years of global food production will bring lower prices for farm commodities, as farmers produce more food.
A UN OECD report predicting the next ten years of global food production shows that several years of high production by farms have led to a reduction in commodity prices. We hear from Jonathan Brooks from the OECD.
A complete overhaul of how farm subsidies will work after Brexit has been set out by the Welsh Government. It follows a consultation which drew a record-breaking number of responses from farmers.
From 1 January 2026, it will no longer be possible to add rights of way to the definitive map in England and Wales on the basis of historical evidence. So the Ramblers have launched the 'Don't Lose Your Way' campaign to try and get more people scouring the countryside for so-called 'lost' paths.
Presented by Anna Hill and produced by Beatrice Fenton.