Main content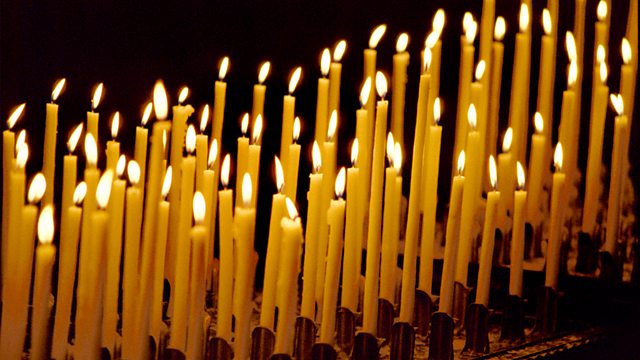 09/07/2019
A reflection and prayer to start the day with Rev David Bruce, Secretary of the Council of Mission for Ireland of the Presbyterian Church in Ireland.
Prayer for the Day Script - Rev David Bruce - July 9th 2019
Good morning. On this day in 1877, the first Wimbledon tennis championships began. The event was open to amateurs, and 22 men turned up, each paying a fee of a guinea to take part. A small crowd of 200 watched the players battle it out using wooden rackets and hand-sewn flannel tennis balls. And so began the marvellous sporting spectacle enjoyed by millions every year ever since and disrupted only by the onset of war. Despite what it has become Wimbledon seems to manage to hold together the old traditions of the past with the extreme demands of contemporary professional sport – indeed this is part of its appeal. It knows what it is – the premier tennis tournament in the world – but will never forget what it was – the first and oldest of its type. Players give no quarter on court, knowing that their careers can be made and lost in these moments, but they will wear traditional white, and pause to acknowledge the royal box, because that's what you do at Wimbledon. You might argue that traditions like these are pointless – they don't add anything to the tennis – but I wonder. Isn't it true that at certain significant points in our lives, we look for something, which acknowledges that this moment is momentous? I find this in services of worship when, for example we baptise a child and water is sprinkled, or take bread and wine to bless it. Try as I might, I cannot make these things routine anymore than a teenage sporting superstar stepping out onto Centre Court this week will say, "sure it's just another game of tennis". 
Lord, thank you for the moments in our lives which are forever marked by careful celebration, and even with ceremony. Amen.