Main content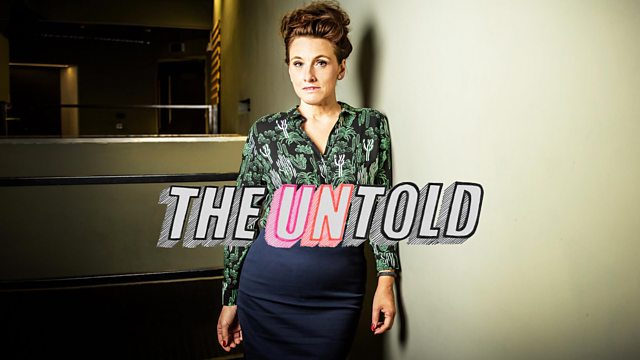 Life on Hold
Kim Chown was starting to put her years of childhood abuse behind her after her father was given twenty years for abusing her, but he is appealing; the Untold follows what happens.
Kim Chown was starting to put her years of childhood abuse behind her after her father's trial: he'd been found guilty and given a twenty year sentence. But then she discovers that he's seeking to overturn the conviction and suddenly the closure she worked so hard to achieve is thrown up in the air.
The Untold follows Kim and her husband, Jonathan, as they scramble to find out more about the appeal process and what's expected of them as it draws near. Her father, Bernard Beaumont, was a respected lecturer and well known in Leeds. In court he claimed that although he had sex with his daughter it was only once she reached 16 and was at her instigation. The jury didn't believe him and he was found guilty of five counts of rape in the 1970s and 1980s.
The policewoman heading the investigation, DC Jo Huddleston, supported Kim through the court process. She reveals the impact on Kim on the first day of hearings at Leeds Crown Court when her sister turned up with her Dad. It had taken every ounce of strength for Kim to go to court but she broke down at what she saw as a great betrayal. According to DC Huddleston sexual abuse often divides families: "it's something we encounter a lot but it rarely gets talked about.
"Maybe it's the fact that deep down they know what's happened and they're ashamed that it's their Dad, their uncle, their cousin. Perhaps they're thinking the accused is getting on in years now and should be left alone. People have their reasons and that's why a lot of those I deal with are in their 40s and 50s: they've reached the point where it's just not acceptable to ignore it anymore."
Kim's parents divorced when she was young and she initially lived with her Mum, Jean, who was an alcoholic. She's dead now but with the appeal pending Kim wants to piece together what she might have known. She goes back to her childhood home and meets neighbours; amongst them John and his Mum, Sylvia. John and Kim played together when they were little and remember many days when their mothers were too drunk to look after them:
But far worse was to come when Kim was eleven: her dad took her and her brother to Kenya for a summer break whilst he lectured at the Polytechnic in Nairobi. They didn't return and so began the years of abuse which turned her childhood upside down. To the outside world Bernard Beaumont was a figure of respectability but at home he terrorized his daughter in a case described by the Crown Prosecution Office as one of the worst they've handled.
The years of abuse went unnoticed by teachers at her private school in Nairobi, but her closest school friend, Anthony, or Keg as he was known, supported her. Speaking now he reveals that he knew about the abuse but felt frightened to reveal it: a decision he regrets today: "I knew it was wrong what Mr. Beaumont was doing. I saw bruises and injuries which she was never able to explain properly and she would tell me stories about how he would force himself on her."
Kim's husband reported the abuse to police in 2015 because he feared that if he didn't his wife's drinking would kill her. DC Huddleston recorded Kim's video evidence and believed her account, but was surprised by how the case progressed. During his first police interview Bernard Beaumont denied everything, but just a week later he returned to claim that it was Kim who had seduced him when she was sixteen.
Kim discovers that her Mum's friend, Sylvia, knew of the abuse whilst she was still a teenager, although she never reported it to anyone in authority. When Kim was thirteen Gene confided in Sylvia that she thought this was what was happening, but that it was best left alone. When pressed about why she didn't act, Sylvia says she didn't want to be seen as a 'tittle-tattle.'
As the hearing draws near Kim is untangling everything and asking questions that she's buried for most of her life. Her Dad married a young Filipino bride with a daughter of her own who has taken to sending Kim abusive texts urging her to drop the case, but she isn't deterred: "I'm trying to put myself in his shoes. I'm asking why has he done this; why did he do it to me and why did he do it at all. What made him do what he did?"
By her early twenties Kim was an alcoholic: not surprising when her dad started her drinking when she was just eleven: "My dad got me and my brother drunk and he would force feed us drink. He'd bring it in and make us drink it. We did drink a lot and it's taken the trial and the need to face him in court to force me to get sober.
"I thought I was dying, but I wanted to face the person who had done this to me."
Produced by Sue Mitchell
Studio Production by Sarah Hockley