Main content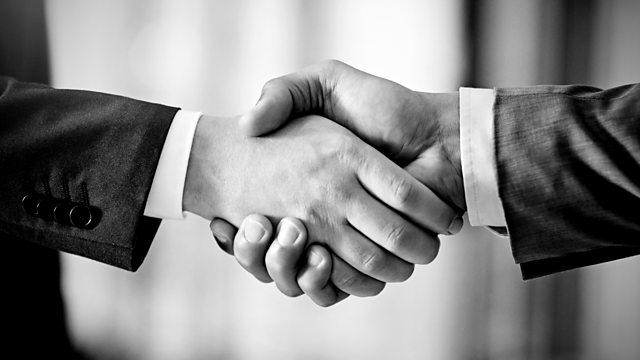 The Pyramid of Power
Michael Cricks puts SPADS - or special advisors - under the spotlight.
Back in the spring of 2012 a public inquiry - the Leveson inquiry - shone a brilliant light onto the relationship between the professional lobbyist and the ministerial special adviser, or SPAD. Fred Michel was working for Rupert Murdoch's News Corporation; Adam Smith was special adviser to Jeremy Hunt, who back then was culture secretary. The lobbyist and the SPAD texted day and night. So what is a SPAD, and what is his position in the pyramid of power?
With Peter Oborne, ex-SPAD Julian Glover, and Wilf Weeks who helped set up one of the most successful lobbying companies of the 1980s called GJW.
The producer in Bristol is Miles Warde