Main content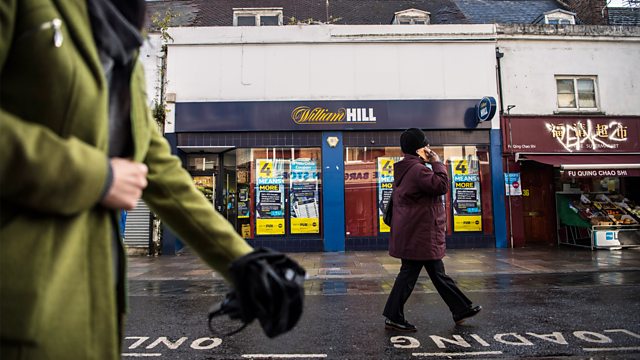 High street bookies, Viagogo, Microsoft
How high streets in poorer areas will be affected by the closure of betting shops.
The big bookmakers are looking to close shops after new laws restricted the bets that could be placed on Fixed Odds Betting Terminals. We visit Blackpool which has dozens of high street bookies in its town centre to find out why local people are worried about the affect of closures on its high street.
A former employee of the Government's flagship scheme, National Citizen Service claims she was told to tell young people they'd made it on the scheme, when really they'd been placed on the waiting list. She says many young people were left disappointed when they were told they couldn't take part a couple of days before the summer.
The Competition and Markets Authority is seeking to take more legal action against Viagogo to make it comply with a court order. We hear from listeners who say they still feel caught out buying tickets from the resale website.
We visit the new flagship Microsoft store to find out why the technology company is only just opening its first UK shop.
Which airport is still not meeting targets set by the industry for helping disabled people?
And, how delays with the probate service are causing house sales to fall through.