Main content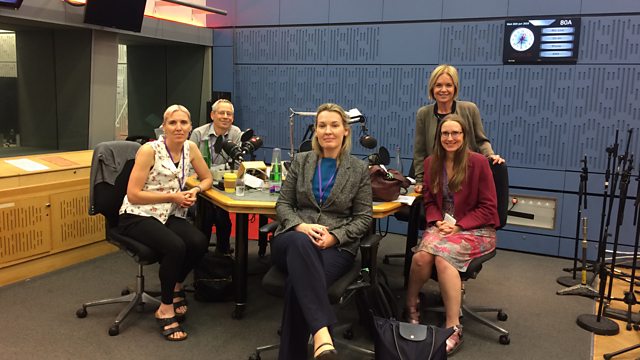 Generation Anxious
What's happening in the lives of children that's making them more anxious? Mariella Frostrup explores the part parents play by passing on their own worries.
It's a crippling feeling of unease, where worry and fear dominate your thoughts. You may feel restless, tense, with an increased heart rate and heavier breathing. These are all symptoms of anxiety – and it's currently the most common emotional disorder in children - 7.2 per cent of 5-19 year olds have been diagnosed with anxiety in England alone. In addition, there are many more children with less severe anxiety who are nevertheless distressed and may struggle to function. According to England's best source on trends in child mental health, it's a condition that's on the increase amongst school age children, The research from NHS Digital also indicates a particularly worrying problem amongst teenage girls and young women – rates increase with age, with around one in eight 17-19 year olds suffering from anxiety.
What's happening in the lives of our children that might be causing and adding to their anxiety. Are they really more anxious, or are we as parents passing on own fears and worries - and becoming more eager to get them diagnosed? What is 'normal' anxiety through childhood, how can it be used in a positive way, and how can we spot when it starts to get out of control. We'll hear from one young woman Saira who has struggled with anxiety throughout her teens, and find out the negative impact it can have on family life, social life and school life if not treated properly. Plus, we visit the parenting workshop offering top tips to mums and dads worried about their kids' anxious behaviour.
Next in the series Mariella will tackling lying: the best way to negotiate the tangled web of a deceit in a post truth world. And also coming up, parents v teachers. We discuss whether parents are abdicating their responsibilities and leaving teachers to perform duties best done in the home, and find out why this is one relationship they should really be prioritising.
Producer: Katy Takatsuki
Photo: With Mariella Frostrup are guests (L-R) Jane Caro, Tim Gill, Dr Kathy Weston, Professor Tamsin Ford.
Last on
A useful guide to understanding anxiety and tips on how to deal with it.
Broadcasts