Main content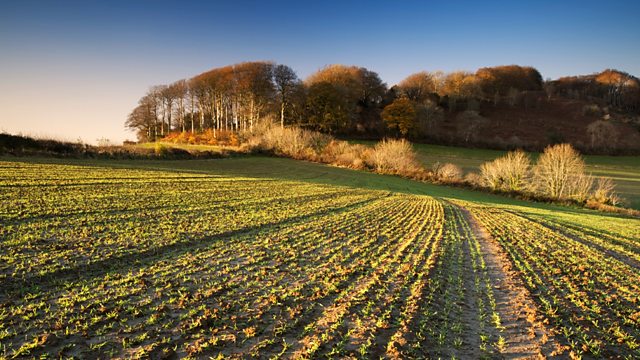 Ringing birds; access to the countryside; sustainable farming conference
How to produce food without damaging the climate - the Sustainable Food Trust and the National Farmers' Union hold farming conference. Access to the countryside. Ringing birds.
How do you grow high quality, affordable, healthy food and protect the environment from greenhouse gases? That's the challenge facing farming in the next 20 years.
Farming is responsible for around ten per cent of the UK's greenhouse gases : methane from cows burping; carbon dioxide from diesel engines and manure; and fertilizer producing nitrous oxide. A conference organised by the Sustainable Food Trust and the National Farmers' Union has been exploring what net zero agriculture might look like. Sybil Ruscoe reports from a farm near Stow on the Wold in Gloucestershire.
When did you last go for a wander in the countryside? This week we're looking at how accessible rural areas are. Alan Law is Deputy Chief Executive of Natural England, he says we need to enable more people to access green spaces close to where they live.
Tree sparrows are hard to spot in most areas. The population has dropped 95 per cent since the 1970s. Removal of habitats, use of pesticides and a lack of seed and insects have all been blamed. But in Wiltshire farmers and ornithologists have reversed that trend, especially on the Marlborough Downs. They've put up hundreds of nest boxes and feeding stations - and the success of the scheme is inspiring others. Rebecca Rooney joins a ringing-expedition, at dawn.