Main content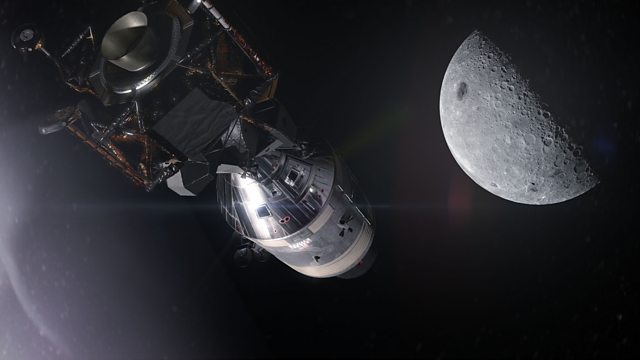 Never Look Away, The End of History at London's Royal Court, 8 Days to the Moon, Fleischman Is in Trouble, Felix Vallotton
Florian Henckel von Donnersmarck's film Never Look Away, The End of History at Royal Court, 8 Days to the Moon, Fleischman Is in Trouble by Taffy Brodesser-Akner, Felix Vallotton
Florian Henckel von Donnersmarck's first film The Lives Of Others won the best Foreign Language Oscar, his follow-up The Tourist was a critical disaster. How will his latest - Never Look Away - fare critically and at the box office?
Jack Thorne's latest play The End Of History has just opened at London's Royal Court Theatre. It's the story - over three decades - of a left-leaning family who love each other and love to bicker.
8 Days To The Moon on BBC TV follows the progress of the three astronauts who went to the Moon half a century ago in Apollo 11. It uses previously unreleased audio recordings from within the lunar pod mixed with recreations of the journey.
Fleischman Is In Trouble is the debut novel by Taffy Brodesser-Akner, previously a features writer at The New York Times and GQ. It has had glowing reviews; what will our panle make of it?
An exhibition of work by Swiss-born artist Felix Vallotton at London's Royal Academy includes paintings and woodcuts in the many styles he adopted during his career. The show's subtitle is "Painter of Disquiet"
Tom Sutcliffe's guests are Rebecca Stott, Robert Hanks and Susan Jeffreys. The producer is Oliver Jones
Podcast extra recommendations:
Rebecca - Shame On me by Tessa McWatt
Robert - Ngaio Marsh (and you can see Susan as a model on a Ngaio Marsh cover here https://tinyurl.com/y2jmths4 )
Susan - Jodrell Bank Blue Dot Festival and The Night Sky 2019
Tom - Jack Reacher books and BBC World Service's 13 Minutes To The Moon
Never Look Away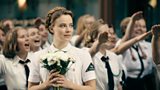 Never Look Away is in cinemas now, certificate 15. 
Taffy Brodesser-Anker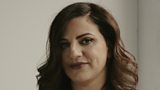 Fleishman is in Trouble by Taffy Brodesser-Anker is published by Wildfire in the UK. 
Image: Erik Tanner
Félix Vallotton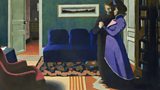 Félix Vallotton is at the Royal Academy of Arts in London until 29 September.
Image: The Visit (La Visite), 1899. © Kunsthaus Zürich
8 Days: To the Moon & Back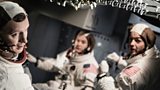 8 Days: To the Moon & Back is on BBC 2 on Wednesday 10 July.
the end of history...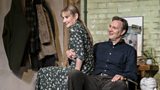 the end of history... is at the Royal Court Theatre in London until 10 August.
Image: Johan Persson
Subscribe to the Saturday Review podcast
Podcast
Sharp, critical discussion of the week's cultural events, with Tom Sutcliffe and guests