Main content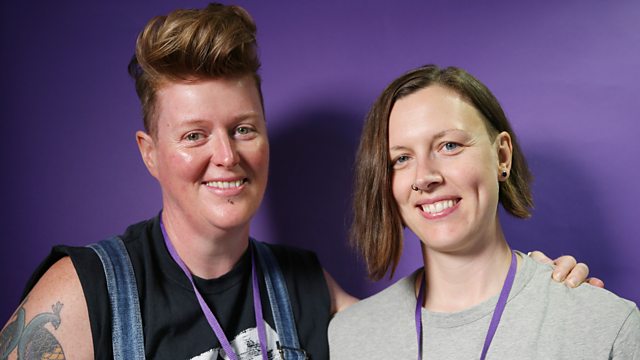 Weekend Woman's Hour: O'Hooley and Tidow's song Gentleman Jack, Women's centres, Job sharing
English folk duo O'Hooley and Tidow talk about their track Gentleman Jack; should women's centres be used to punish?; and how two women who job shared for 23 years made it work
O'Hooley and Tidow the English Folk duo from Yorkshire talk to us about their track Gentleman Jack and perform Beryl.
We discuss how some women's centre are being used to facilitate community payback, and how this is affecting vulnerable women with Dr Kate Paradine the CEO of Women in Prison, Nicola Harding who has a PHD in Community Punishment and is a Criminology researcher at Lancaster University and from Sharna Kennedy from the Women's Centre Tomorrow's Women Wirral.
The Scottish American composer Thea Musgrave tells us about still working at 91, her career in music and how she copes with some hearing loss.
We look at job sharing with two women Maggy Pigott and Judith Killick who job shared for 23 years and received a joint CBE.
We discuss how 50 years on from the Stonewall riots whether the visability of lesbians has changed with Angela Mason former Stonewall Director 1992-2000, Kate Davies the novelist, Angela Wild the lesbian feminist activist from Get the L Out and from Phyll Opoku-Gyimah.
Julie Heldman the former American tennis player who won 22 tournaments tells us about her time on the tennis circuit and the role of her mother Gladys in her pursuing her tennis career.
Presented by Jenni Murray
Producer: Rabeka Nurmahomed
Editor: Jane Thurlow