Main content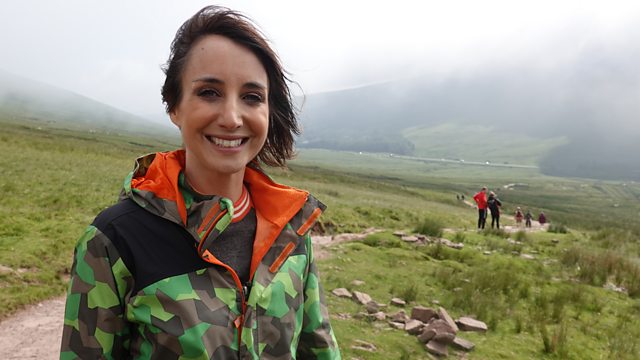 Lucy Owen heads to the Brecon Beacons to find out how to be a responsible tourist, and Omar is making cupcakes as he investigates the world of fake reviews.
Lucy Owen heads to the Brecon Beacons to find out how to be a responsible tourist, with advice on safety, walking dogs and how to make sure you clear up your rubbish. Omar sets up his own cupcake business – but it's all part of an investigation into the dodgy world of fake reviews. And Rachel hears from two families angry about the prices charged by a plumbing firm.
Plumbing firm charged an elderly man for a boiler he didn't need.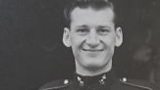 A plumbing firm charged an elderly man thousands of pounds for a boiler he didn't need.
The firm, Emergency Plumbers Ltd, visited the home of 89 year-old Freddy Putley last year.
Freddy, a former soldier and businessman, had retired to a bungalow near Haverfordwest. He, and his wife Enid, both had dementia.
When their boiler had problems in February 2018, Freddy called Emergency Plumbers. He wanted them to look at his oil fired boiler, which was less than ten years old.
What happened after this visit only emerged after Freddy's death when his nephew, Simon Weaver, began to sort through his uncle's papers.
He said: "There is a receipt from Emergency Plumbers that they came out and charged him about £205 to tell him his boiler was leaking oil. It then appears they signed him up for a new boiler.
"He's paid a £500 deposit and there is evidence of that. And the final boiler was going to cost over £6,500."
The couple had to wait for the new boiler - and without heating, the house was freezing in the February weather. In his confused state, Freddy called another plumber.
X-Ray tracked down the engineer who called at Freddy's house.
Sam Ward, who works for Oil4Wales, said: "It was very cold in the house. You could tell straight away he was old and frail. So I introduced myself and said I was here to repair the boiler.
"There were two parts which were faulty on there. So changed those parts. Then it fired and ran as it should. There were two fuel leaks but they were very small and just two little washers to be replaced which I had on the van."
The boiler that Emergency Plumbers had said couldn't be fixed and needed to be replaced was repaired for just £250. The boiler got a service a few days later.
Freddy now had a working boiler - but Emergency Plumbers returned to the house.
Simon explains: "A couple of weeks later Emergency plumbers come back out and rip out the old boiler which is now working fine - and charge him a ridiculous amount of money to install a new one."
Freddy paid £6,800 for a boiler he didn't actually need - and even if he had, experts we've spoken to say that price is about £2,000 too high.
Simon thinks Emergency Plumbers should now refund all that money to Freddy's widow, Enid.
This isn't the first time we have featured the firm. Last summer X-Ray heard from elderly customers who complained about being charged high prices.
To investigate, we called Emergency Plumbers out ourselves and secretly filmed them undertaking a job. Our expert told us that the work was priced at more than the going rate.
After our expose, the Caldicot based company which is run by Mark Harris, said it was 'reviewing its pricing structure'.
But three months ago, Roger Beatty, 75, from Newport, called the company. He wanted a new radiator and flooring in his bathroom. He thought their quote sounded expensive and got another quote – it was £5,000 cheaper.
Roger said: "I wouldn't recommend them to anybody, not at all. They are rip-off merchants."
Emergency Plumbers told us they were sorry to hear about Freddy's story, but say they've carried out a full review of their business since that happened. They've also introduced a training scheme to help staff deal with vulnerable people. They say they charge high prices so they can attract the best staff, and customers are always free to go elsewhere. They say that no customer is ever obliged to proceed after a deposit has been paid. They have now donated £1,000 to a dementia charity. But there has been no refund for Freddy's boiler.
Credits
| Role | Contributor |
| --- | --- |
| Presenter | Omar Hamdi |
| Presenter | Lucy Owen |
| Presenter | Rachel Treadaway-Williams |
| Series Producer | Susie Phillips |
| Executive Producer | Samantha Rosie |