Main content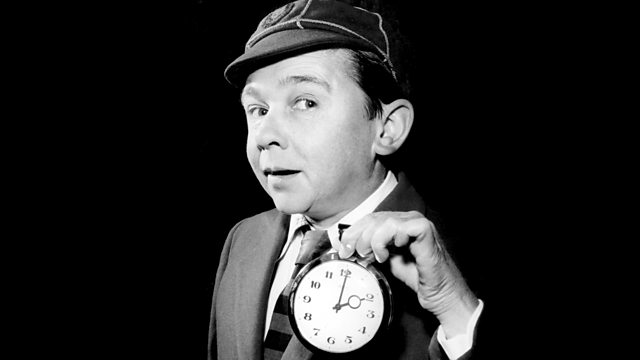 Animal Crackers
Schoolboy Jimmy creates a money-making menagerie. Stars Jimmy Clitheroe and Patricia Burke. From May 1961.
Schoolboy Jimmy Clitheroe creates a money-making menagerie.
Just 4 feet 3 inches tall, the success of comic entertainer Jimmy Clitheroe (1921-1973) sprang from a BBC Variety Playhouse try-out in the late 1950s. His naughty schoolboy act was a smash and he even wore school uniform during recordings! At its peak, ten million fans were tuning into 'The Clitheroe Kid' on the BBC Light Programme.
Living with his mother, sister and grandfather in a northern England town - the Kid's schemes spark havoc, with the ever present threat of a good spanking from Grandad! The Clitheroe Kid clocked up 16 series in its run from 1956 to 1972.
Jimmy Clitheroe …. The Kid Himself
Patricia Burke …. Mother
Peter Sinclair …. Grandfather
Diana Day …. Susan
Danny Ross …. Alfie
Leonard Williams …. Theodore Craythorpe/Harry Whittle
Tony Melody …. Mr Higginbottom
Graham Rigby …. Mr Bottomley
Herbert Smith …. The Animals
Theme music by Alan Roper and played by the BBC Northern Dance Orchestra directed by Alan Ainsworth.
Written by James Casey and Frank Roscoe.
Producer: James Casey.
First broadcast on the BBC Light Programme in May 1961.