Main content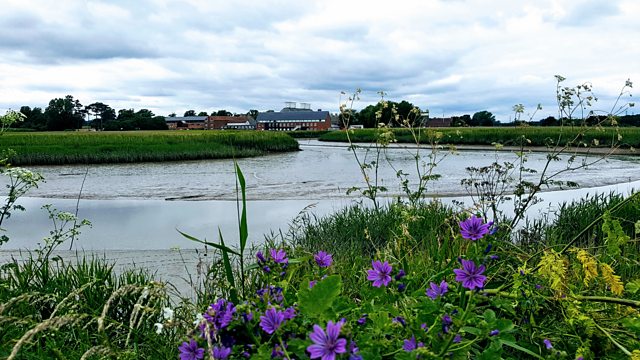 A Tribute to Oliver Knussen - Britten Oboe Quartet
Oboist Nicholas Daniel returns to Aldeburgh Festival with a programme of chamber works by Knussen, Britten and Debussy as well as a world premiere by Joanna Lee.
Oboist Nicholas Daniel returns to the Snape Maltings and to this year's Aldeburgh Festival with a programme of chamber works reflecting one of the festival's themes - the music of Oliver Knussen, who died last year. As a former Artistic Director, Knussen was a composer and conductor who made a huge contribution to the development of the Aldeburgh Festival after Britten's death. So in the lead up to tonight's concert, Tom McKinney reflects on Knussen's relationship with Aldeburgh, with contributions from his close friend, the composer Colin Matthews. We also hear Knussen on CD, including:
Knussen: ".... Upon One Note" (after Purcell)
Christopher van Kampen (cello), John Constable (piano), Paul Silverthorne (viola) Michael Collins (clarinet), Clio Gould (violin)
Knussen: Prayer Bell Sketch (first version)
Peter Serkin (piano)
Knussen: Horn Concerto
Barry Tuckwell (horn)
London Sinfonietta conducted by Oliver Knussen
c 20.00
From the 2019 Aldeburgh Festival, introduced by Tom McKinney:
Knussen: Fire
Britten: Phantasy Quartet
Debussy: Syrinx
Knussen: Cantata
Schumann (arr. Colin Matthews): Mondnacht
Knussen: Masks for solo flute
Colin Matthews: Oboe Quartet No.2
Joanna Lee: Among the Unlimitless Etha (world premiere)
Mozart: Oboe Quartet
Britten Oboe Quartet:
Nicholas Daniel (oboe)
Jacqueline Shave (violin)
Clare Finnimore (viola)
Caroline Dearnley (cello)
Adam Walker (flute)
Featured in...
We broadcast more live and specially-recorded concerts and opera than any other station.