Main content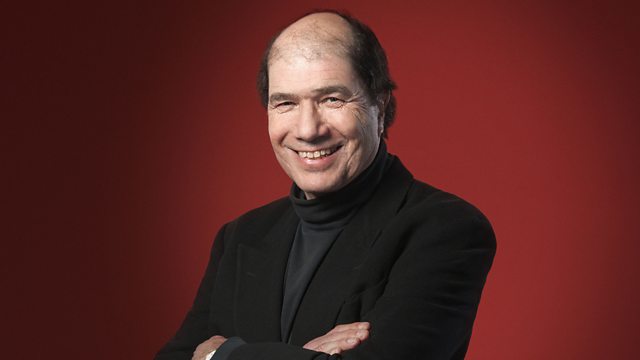 Harry Enfield
Harry Enfield gives a rare interview and shares with Michael Berkeley his journey from punk to opera lover, with Verdi inspiring the theme tunes to his television series.
In the early 1990s Harry Enfield went from being a part-time milkman to one of our biggest comedy stars, and many of the characters he created have become embedded in our national psyche - Loadsamoney, Kevin the Teenager, Tim Nice-But-Dim, Wayne and Waynetta Slob, Stavros and Smashie and Nicey, to name just a few. He started out on Spitting Image and Saturday Night Live, and his television shows in the 1990s reinvigorated British sketch comedy, gaining him more than 13 million viewers a week. Films, documentaries, and more comedy series have followed, as well as a hugely successful theatre show with his comedy partner of nearly 30 years, Paul Whitehouse.
Harry tells Michael Berkeley about how his journey from punk to opera - his great musical passion - developed when he was living in a council flat in his twenties and borrowing a record a week from the library. We hear parts of two Verdi operas that inspired the theme tunes for his first two television series.
He reveals why he's chosen the aria Largo al Factotum from The Barber of Seville in tribute to Paul Whitehouse and we hear a moving performance by John Tomlinson as Boris Godunov.
Music by Elgar and by Schubert brings back memories of Harry's time at university and he talks movingly about family life and his relationship with his father Edward, who enjoyed a late-flowering career as a journalist and broadcaster. And he quotes a less than flattering entry about his grandparents from Virginia Woolf's diary.
Harry doesn't usually do interviews so it's a real pleasure to hear him talking about his life through the music he loves.
Producer: Jane Greenwood
A Loftus production for BBC Radio 3