Main content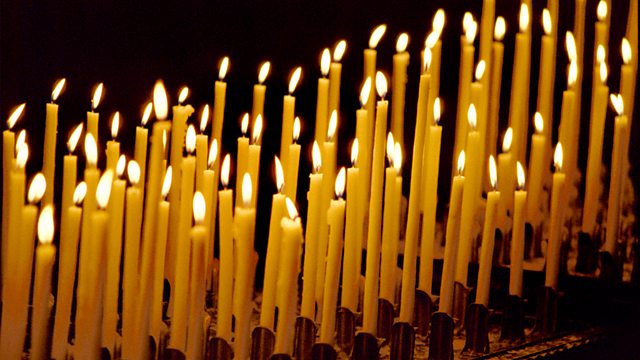 06/07/2019
A reflection and prayer to start the day with Rev David Bruce, Secretary of the Council of Mission for Ireland of the Presbyterian Church in Ireland.
Prayer for the Day Script - Rev David Bruce - July 6th 2019
Good morning. On this date in 1415, the Czech reformer Jan Hus, who had been condemned as a heretic against the doctrines of the Catholic Church he was seeking to reform, was burned at the stake. He protested his innocence till the end. His death was brutal and horrific, but also in the eyes of his sympathisers, heroic and brave. The awfulness of the manner of his death is not reduced when we know that it was the standard reaction of  the religious elite of the day, especially when their authority was challenged – but of course, instead of crushing dissent, these brutal actions had the opposite effect. They created not only a martyr, but a potent symbol of national pride for the Czech people, even today.
Jan Hus lived more than a century before the better known European campaigners for church reform, such as Martin Luther and John Calvin, and his ideas undoubtedly influenced theirs. In 1999, Pope John Paul the Second said this in a closing address to a symposium in Prague on the life of this extraordinary man. "I feel the need to express deep regret for the cruel death inflicted on Jan Hus, and for the consequent wound of conflict and division which was thus imposed on the minds and hearts of the Bohemian people." Pope John Paul the second did a good and necessary thing that day, and while not righting the wrong which had been done, his words of regret if not apology opened the way for healing to begin, even 600 years after the fact.
Lord, when it is necessary for me to say sorry today or any day, may I do it with a sincere heart and a genuine desire for the blessing of the one I have hurt. In Jesus' name, Amen.