Main content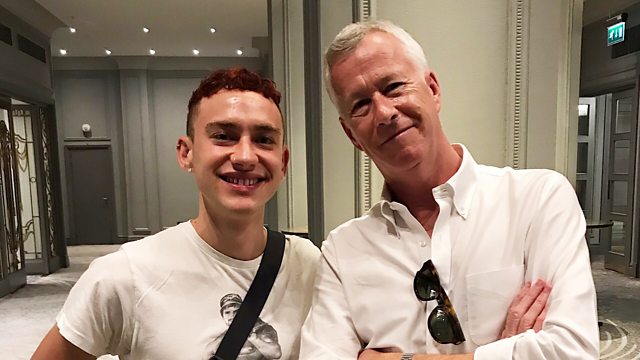 Olly Alexander, Midsommar, Britain's First Female Artists, Leon Kossoff obituary
In the week of Pride, Olly Alexander on lyrics that openly reference gay relationships. Midsommar reviewed. Britain's early women artists. Leon Kossoff remembered.
In the week of Pride and following his Glastonbury speech about LGBTQ rights, Olly Alexander of Years & Years talks about writing lyrics that are overtly about gay relationships.
Ari Aster's horror film Midsommar starring Florence Pugh has allegedly given its own stars nightmares. Isabel Stevens reviews.
17th century artists Joan Carlile, Mary Beale and Anne Killigrew were the first professional female painters in Britain. Art historian Bendor Grosvenor discusses the work of these trailblazing women showcased in "Bright Souls": The Forgotten Story of Britain's First Female Artists at the Lyon & Turnbull Gallery in London.
William Feaver marks the life and work of renowned artist Leon Kossoff, known for his lyrical and energetic paintings of London life. His death has been announced at the age of 92.
Presenter: John Wilson
Producer: Sarah Johnson
Last on
Olly Alexander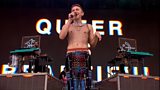 Years and Years album Palo Santo is out now.
Images:
Main image above: Olly Alexander (Left) and John Wilson
Image to the left: Olly Alexander onstage with Years and Years at Glastonbury 2019, when he made a speech calling for LGBT Rights and equality for all.
Midsommar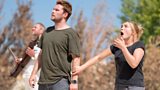 Midsommar is in UK cinemas now, certificate 18.
Image: Jack Reynor (Centre) and Florence Pugh (Right)  in Midsommar
Britian's first female artists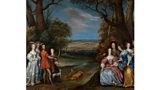 Bright Souls: The forgotten story of Britain's first  female artists is at Lyon & Turnbull, London until 06 July 2019.
Image: Joan Carlile - the Carlile Family with Sir Justinian Isham in Richmond Park
'The Stag Hunt' 1650s, oil on canvas 61 x 74 cm,
lent by Lamport Hall Trustees, accession no. 95
Broadcast