Main content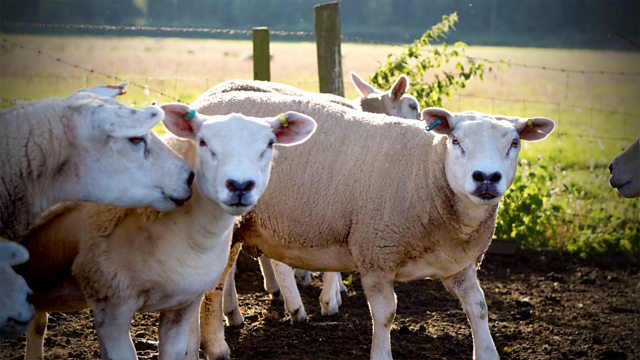 05/07/2019
Emma gets a shock and Ed is in over his head.
Alistair finds a flustered Emma at the side of a road. A man in a pick-up has just driven into the back of her car. When she asked for his details, he shouted at her then left without giving his details. Ed is frantic when she tells him, and wants her to relay every detail. Later, he confronts Tim. It must have been him who arranged for Emma's car to be rear-ended to threaten Ed. Tim swears he had nothing to do with it. He's spoken to the guys and they've taken the blame for standing Ed up the other night. Tim explains that Ed's in the clear, but Ed has had enough, he wants Tim to clear the stuff out of his barn. Tim assures him the scam is nearly over, but until then, these men own him and Ed. They just have to carry on for two more weeks.
Jim rejects Jazzer's offers of company and a walk to the pub. He let Susan talk him into going outside yesterday, and look how that ended up. Alistair is grateful to Jazzer for trying to engage with Jim. They ask Jim if he will consider counselling, but he's having none of it. Jazzer's had enough, he thinks Jim should go to the police, but all Jim wants is to be left alone. So where do they go from here?
If you have been affected by Jim's storyline, details of organisations offering information and support are available at bbc.co.uk/actionline, or you can call for free at any time to hear recorded information on 0800 077 077.
Countryside Insights from The Archers