Main content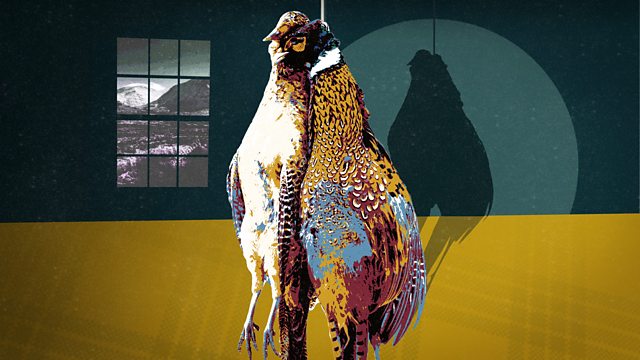 A Kick in the Grallochs
Meera Syal and Justin Edwards partner up to unravel the mystery of Castle Tannoch in a mind-blowing conclusion to the series.
Meera Syal stars in the concluding episode as the stakes are raised once more.
The ragged remains of the hunting party are looking down the barrel of a gun held by the shaky hand of Sir Alex Kendrick. Held hostage by a mad man, Robert divulges the real reason he came to Castle Tannoch and Jane finally reveals her true feelings for him.
Meanwhile, Burton's plan to end the hostage situation leaves a life hanging in the balance. With one final startling realisation, all Mrs Sidhu's suspicions will be turned on their heads. A final reckoning awaits in the murderer's deadly highland game.
Cast
Meera Syal- Mrs Sidhu
Justin Edwards- Inspector Burton
Hamza Jeetooa- Tez
John Sessions- Sir Alex and Zukhov
Hilary Maclean- Jane and Kirsty
Okorie Chukwu- Robert and PC Williamson
Gordon Kennedy- Callum
Written by Suk Pannu
Recorded at Soundhouse Studios
Edited by Leon Chambers
Studio Managers - Wilfredo Acosta and Leon Chambers
Production Manager- Sarah Tombling
Directed by Marilyn Imrie
Produced by Gordon Kennedy
An Absolutely production for BBC Radio 4