Main content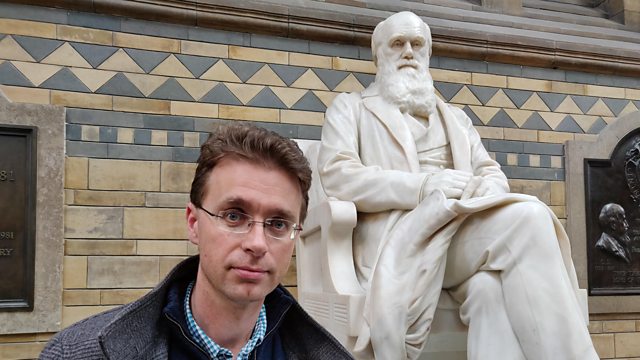 3. On the Origin of Humans
Nick Spencer examines the history of science and religion and questions the extent to which they have been in conflict with one another.
Nick Spencer explores the history of the relationship between science and religion and questions the received wisdom that they have always been in conflict with one another. He tells the story of science and religion not as if they were big, abstract ideas but as it happened, through the lives and cultures of different people and different times. From The Scopes Monkey trial in the US to the present day polarisation in Britain he argues that at its heart, the story has less to do with the existence of God, or the age of the earth, or even the origins of life, and much more to do with how we think of ourselves as human beings.
Contributors:
Ed Larson - Historian and author of the Pulitzer Prize-winning "Summer for the Gods: The Scopes Trial and America's Continuing Debate Over Science and Religion";
John Hedley Brooke - Historian of Science and author of "Science and Religion: Some Historical Perspectives";
Elaine Howard Ecklund - Professor of Sociology at Rice University in Texas;
Rev David Wilkinson - Professor and Principal of St John's College Durham and Fellow of the Royal Astronomical Society;
Steve Jones - Emeritus Professor of Genetics at University College London and fellow of the Royal Society;
Fern Elsdon-Baker - Professor of Science, Knowledge and Belief in Society at Birmingham University;
Hannah Malcolm - Coordinator of "God and the Big Bang" project;
Michael Harvey - Director of "God and the Big Bang" project.
Producer: Dan Tierney
Series Editor: Christine Morgan
Last on

Broadcasts