Main content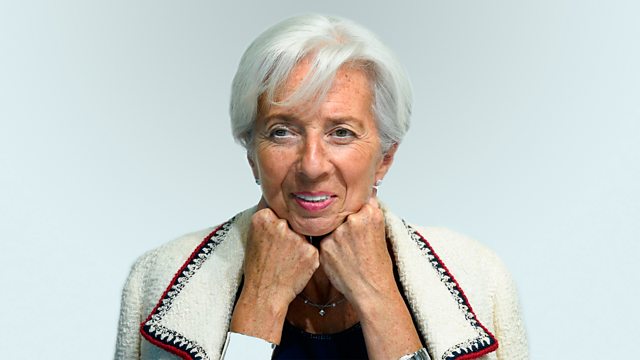 The women in line to lead the EU
We profile the two women picked for top European Union positions: France's Christine Lagarde to run the ECB and Ursula von der Leyen nominated to head the European Commission.
Two women have been picked for top European Union positions for the first time. In a surprise choice, Germany's defence minister Ursula von der Leyen has been nominated to head the European Commission. And France's Christine Lagarde will be the head of the European Central Bank. Sophie Pedder, The Economist's Paris Bureau Chief, and Deborah Cole, AFP's Berlin Correspondent, tell us more about these women and the controversy surrounding their nominations.
Writer Joanna Kavenna talks about her new novel, Zed. Set in a dystopian future the novel covers phenomena such as AI, virtual reality, fake news, creepy surveillance by huge corporations, powerless politicians, public anger, toxic masculinity, revolutionary women and much more besides.
The England Women's football team has grabbed the attention of a nation, reaching the Women's World Cup semi-finals, before a heartbreaking 2-1 defeat by holders the United States. An estimated 11.7million viewers, a new record for women's football in the UK, watched that game. Tomorrow the Lionesses play Sweden for the bronze medal. Bev Priestman is assistant coach for the team. She joins us from Nice.
And as flexible working is slowly penetrating all sectors of employment we start a series of items looking at how different arrangements actually work in practice.
Today, Job sharing: How do you make it work? Maggy Pigott and Judith Killick job shared for 23 years, across 7 different roles, and received a joint CBE at the end. What worked for them and what advice would they share?
Presenter: Jenni Murray
Producer: Helen Fitzhenry
Last on
Broadcast

Podcast
Women's voices and women's lives - topical conversations to inform, challenge and inspire.