Main content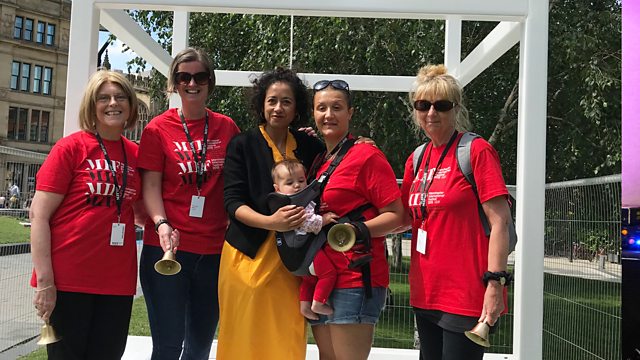 Manchester International Festival
Tania Bruguera, Yoko Ono and Rafael Lozano-Hemmer.
We last saw the work of the Cuban artist Tania Bruguera when she was commissioned for the turbine hall of Tate Modern. She's known for facing down police interrogation of her work in her native Havana. Now she's harnessed Manchester's international community for what she calls a School of Integration.
In May, Ibrahim Mahama was one of the six Ghanaian artists chosen to represent the country as it made its debut at the Venice Biennale. Now, he's come to Manchester to create Parliament of Ghosts – an exhibition at the Whitworth Art Gallery which reflects both on Ghana's time under British rule, and the years following the country's independence.
The Mexican-Canadian electronic artist Rafael Lozano-Hemmer's new work, Atmospheric Memory uses the very latest technology but is rooted in the story of the English mathematician and computer pioneer Charles Babbage. We'll be asking why this very contemporary artist is seeking inspiration in the nineteenth century.
Presenter: Samira Ahmed
Producers: Ekene Akalawu and Olive Clancy
Tania Bruguera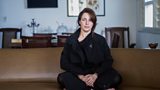 From 5th July to 20th July 2019, the
School of Integration
will offer over 80 classes on a wide-ranging curriculum. Open and free to all. Pre-booking essential.
Image credit: courtesy of the artist.
Ibrahim Mahama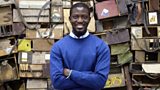 Parliament of Ghosts
was commissioned and produced by Manchester International Festival and the Whitworth, The University of Manchester.
When: 5th July - 20th July 201910am-5pm daily, except 10am-9pm ThursdayAdmission Free
Image credit: White Cube George Darrell
Rafael Lozano-Hemmer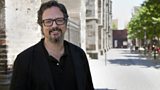 The Atmospheric Memory website is now live. Discover more, find education information and plan your vist
here
.  When: 6th July - 21st July 2019
Image credit: Courtesy of artist