Main content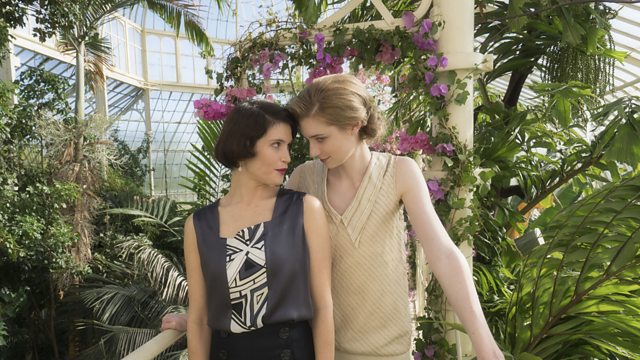 Chanya Button on Vita & Virginia, Michael Frayn's Noises Off, Mental health in gaming, Ode to Joy
Chanya Button on film Vita & Virginia, Michael Frayn's play Noises Off, mental health in gaming, the story of Ode to Joy
Filmmaker Chanya Button talks about Vita & Virginia, which explores the relationship between Virginia Woolf and fellow writer Vita Sackville-West, the inspiration for the protagonist of Woolf's novel Orlando. Based on the correspondence between the two women, the film stars Elizabeth Debicki and Gemma Arterton.
Michael Frayn's Noises Off, hailed as one of the funniest plays ever written, was first performed in 1982 at the Lyric Theatre, Hammersmith, where a new production has just opened. It's a farce about a touring production of a farce, in which the Assistant Stage Manager Poppy struggles to control her actors. Front Row talks to Lois Chimimba, who plays Poppy, and her real life counterpart, Caroline Meer.
Beethoven's Ode to Joy, based on an ode by Friedrich Schiller, was adopted by the EU as its anthem. Following the Brexit party's response to it being played at the opening of the European parliament, Norman Lebrecht discusses why this piece of music has had so much political resonance since its composition in 1824.
Once upon a time, computer games - like much of the media - perpetuated negative stereotypes about mental health. Now they're at the forefront of moves to tackle the stigma sometimes associated with conditions like depression and anxiety. Jordan Erica explains why the rise of the independent gaming sector and the mental health backgrounds of many developers makes modern gaming the perfect forum in which to boost empathy between sufferers and non-sufferers.
Presenter: Stig Abell
Producer: Rebecca Armstrong and Simon Richardson
Vita and Virginia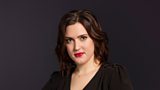 Vita and Virginia is in UK cinemas from 05 July 2019, Certificate 12. 
Images:
Main image above: Gemma Arterton as Vita Sackville-West (Left) and Elizabeth Debicki as Virginia Woolf (Right) in the film Vita and Virginia.
Image credit: Thunderbird Releasing
Image to the left: Chanya Button, the Director of Vita and Virginia.
Noises Off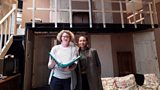 Michael Frayn's play Noises Off is at the Lyric Hammersmith, London until 27 July 2019.
Image: Left) : Assistant Stage manager Caroline Meer and (Right) Lois Chimamba  who acts the ASM Poppy Norton Taylor in the play.
Sea of Solitude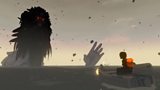 The Sea of Solitude game is available for PlayStation 4, Xbox One and PC from 05 July 2019.
Image: A still from Sea of Solitude game - Kay meets a monster
Image credit: Jo-Mei Games