Main content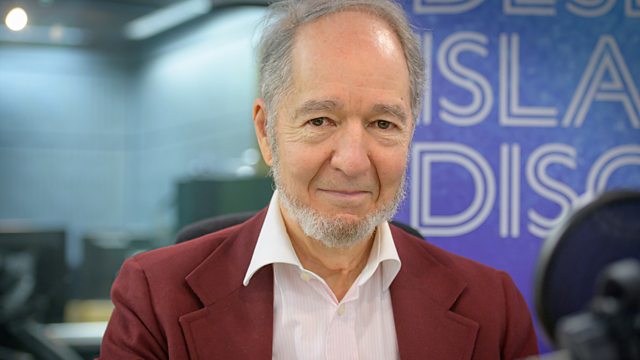 Jared Diamond, academic and author
Jared Diamond, academic and Pulitzer Prize-winning writer, chooses the eight tracks, book and luxury he would want with him if cast away to a desert island. With Lauren Laverne
Jared Diamond is Professor of Geography at the University of California, Los Angeles, although his interests and expertise range far wider, from physiology to ornithology, history to ecology and from anthropology to evolutionary biology. His 1997 book, Guns, Germs and Steel, asked why Eurasian civilizations prospered and conquered others. It won a Pulitzer Prize and has sold more than a million copies around the world.
He was born in Boston in 1937 to a physician father and a mother who was a teacher and a concert pianist. She taught him to read when he was three and he also learned to play the piano and developed a love of languages. Thinking his professional life would be in science, he decided to focus on the humanities at school, including Latin and Greek. After graduating from Harvard, he moved to England to pursue a PhD in physiology at Cambridge and became an expert on salt absorption in the gall bladder. He returned to the USA, and then his travels took him to New Guinea where he developed a passionate interest in ornithology and a lifelong love of the island which he's continued to visit for the past 50 years.
He has learned 12 languages, speaking several of them fluently, and has published six books and hundreds of articles. His most recent book, Upheaval, examines how nations cope with crisis and change.
Jared lives in Los Angeles with his wife Marie, a clinical psychologist. They have grown-up twin sons.
BOOK CHOICE: The Complete Works of Sherlock Holmes by Arthur Conan Doyle
LUXURY ITEM: Six cases of Scharzhofberger Kabinett, a Riesling wine from the Saar Basin
CASTAWAY'S FAVOURITE: Bach's Cantata 50: "Nun ist das Heil"
Presenter: Lauren Laverne
Producer: Cathy Drysdale
Last on
Music Played
Johann Sebastian Bach

Nun ist das Heil und die Kraft, BWV 50

Ensemble: Taverner Players. Conductor: Andrew Parrott.

.S. Bach: Magnificat.
EMI.
22.

Robert Schumann

Piano Quintet in E-flat major, Op. 44

Performer: Samuel Rhodes. Performer: Dolf Bettelheim. Ensemble: Beaux Arts Trio.

Schuman: Complete Piano Trios.
Philips Classics.
1.

SCHUBERT

Das Wandern

Performer: Gerald Moore. Singer: Dietrich Fischer‐Dieskau.

Schubert: Die Schone Mullerin.
Polydor.
1.

Johann Sebastian Bach

Jesu, meine Freude, BWV 610

Performer: Sir Andrew Davis.

Bach: Cantata No 147; The Six Motets; Chorales & Chorale Preludes for Advent and.
EMI Classics.
26.

Johannes Brahms

Intermezzo: Op. 118, No. 2, in A major

Performer: Arthur Rubinstein.

Brahms: Cello Sonatas.
BMG Music.
8.

Sibelius

Finlandia - Tone Poem Op. 26

Orchestra: Swedish Radio Symphony Orchestra. Conductor: Esa‐Pekka Salonen.

A Nordic Festival.
Sony.
11.

Gustav Mahler

Symphony No. 9, IV: Adagio

Orchestra: London Philharmonic Orchestra. Conductor: Klaus Tennstedt.

Mahler: Symphony No.9.
EMI.
2.

Antonín Dvořák

Piano Trio in E Minor, Op. 90

Ensemble: Beaux Arts Trio.

Dvorak – Mendelssohn – Piano Trios.
Philips.
6.
Broadcasts