Main content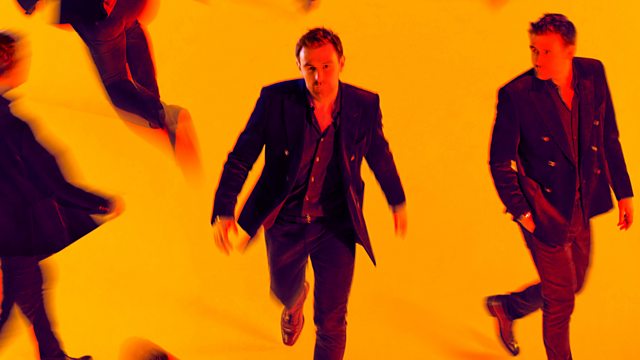 Epic quests and Greek myths
Stephen Fry, Alison Balsom, David Hare and Lucy Hughes-Hallett discuss egotism, Greek myth and baroque music with Tom Sutcliffe
The playwright David Hare is adapting Ibsen's Peer Gynt, an epic story of vanity and egotism. He tells Tom Sutcliffe his radical new working keeps the mountain of trolls but becomes a contemporary reflection of toxic masculinity in the age of the selfie.
The writer Lucy Hughes-Hallett reincarnates ancient myths and folklore in her collection of short stories, Fabulous. Old tales from Orpheus to Mary Magdalen and Psyche, find new homes in the lives of a people-trafficking gangmaster and a well-behaved librarian.
The great story-teller Stephen Fry breathes fresh life into the Greek myths as he prepares to embark on his first UK tour for forty years. From the creation of the Cosmos and the feuding of the Gods, to the extraordinary battles and epic journeys of the heroes, these tales still echo for audiences today.
Alison Balsom is a world-renowned trumpeter who moves seamlessly through different periods of music in her curation of this year's Cheltenham Music Festival. She explains her deep passion for the world of baroque music and the excitement of playing a new piece for the very first time, as she prepares for the premiere of Thea Musgrave's Trumpet Concerto.
Producer: Katy Hickman
David Hare
David Hare is a playwright, screenwriter and theatre and film director.
Peter Gynt is at the National Theatre, London until 16th July. It is then at the Edinburgh International Festival 1-10 August before returning to the National from 16th August until 7th October. 
Lucy Hughes-Hallet
Lucy Hughes-Hallett is a British cultural historian, biographer and novelist. 
Fabulous is published by Fourth Estate
Stephen Fry
Stephen Fry is a comedian, actor, presenter and director. 
Mythos a Trilogy: Gods. Heroes. Men. UK tour starts on 19th August in Edinburgh and continues until 23rd September in Gateshead. 
Alison Balsom
Alison Balsom is an English trumpet soloist, arranger and producer. 
Alison is the Artistic Director of Cheltenham Music Festival, 5th-14th July