Main content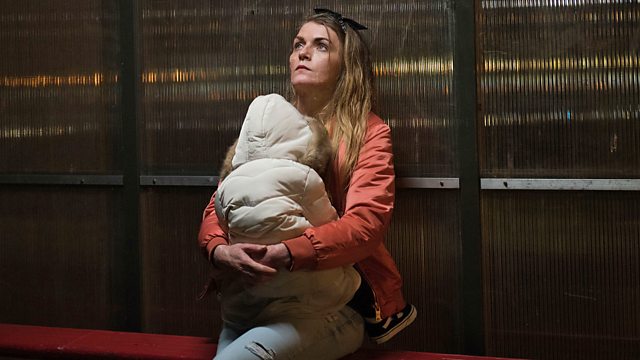 Weekend Woman's Hour - Vicky Knight, teen mental health, lip fillers
Vicky Knight the star of the film Dirty God. Supporting teenagers with mental health problems: we hear from parents and experts. The popularity of lip fillers.
We hear from Vicky Knight, the star of a new film 'Dirty God' about a young mother who is the victim of an acid attack.
As we conclude our series on teenage mental health we hear from three parents about how they have helped their child deal with mental health issues and the impact of these problems on the whole family.
With one in eight children being diagnosed with a mental health condition in England today, we look at support for parents while they are waiting for help for their child. We hear from Claire Murdoch the National Director of Mental Health at NHS England, Lisa McNally a director of public health Sandwell, and EmmaThomas the CEO of the charity Young Minds UK.
We discuss the popularity of lip fillers with the journalist Claire Coleman, Megan Orr who has lip fillers and to Nici Cunningham whose daughter recently had her lips enhanced.
Meaghan Beatley on the Spanish Wolfpack trial and the impact of Spain's feminists on changing the original Supreme Court ruling from sexual abuse to gang rape.
We discuss miscarriage and the convention of the 12 week wait before announcing a pregnancy. Journalist Rebecca Reid told family and friends of her pregnancy before 12 weeks, and then miscarried. Midwife Leah Hazard is the author of Hard Pushed: A Midwife's Story.
And the netballer Geva Mentor tells us about being part of the England squad.
Presented by Jane Garvey
Produced by Rabeka Nurmahomed
Edited by Jane Thurlow
Interviewed guest: Vicky Knight
Interviewed guest: Claire Murdoch
Interviewed guest: Lisa McNally
Interviewed guest: Emma Thomas
Interviewed guest: Claire Coleman
Interviewed guest: Megan Orr
Interviewed guest: Nici Cunningham
Interviewed guest: Meaghan Beatley
Interviewed guest: Rebecca Reid
Interviewed guest: Leah Hazard
Interviewed guest: Geva Mentor