Main content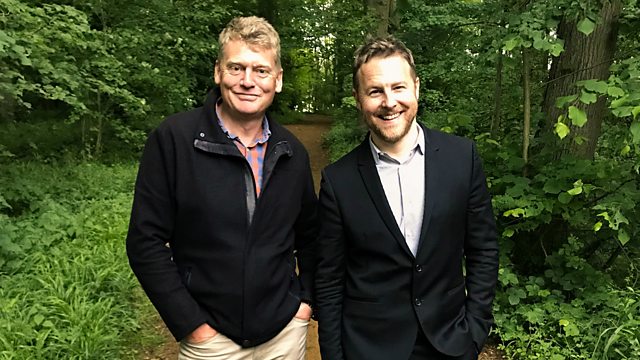 Lincolnshire
In Lincolnshire, Ellie kicks back in a bar where it's not drinks on the menu but clouds! Meanwhile, Adam looks at what Brexit could mean for our farmers.
We're in Lincolnshire where Ellie is kicking back in a bar where it's not drinks on the menu but clouds! Visitors to this 'cloud bar' are encouraged to looks to the skies, spot a few clouds, and let their minds drift. Ellie also sees how eels are being used to combat the threat from invasive signal crayfish. Matt looks at a new way of managing the county's grass verges that benefits not just wildlife but the farming community too. There's another of Adam's looks at what Brexit could mean for our farmers, and he's joined by Charlotte at the Food and Farming Awards where they'll be announcing this year's Countryfile Farming Hero. And Tom looks at whether funding art in the countryside is really worth it.
On The Verge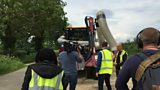 Matt discovers a novel way of looking after the local wildflowers and wildlife hidden within Lincolnshire's verges.  
A new invention being trialled is a 'suction verge harvester', which, as well as cutting the verges also sucks up the grass as well. 
It's believed this will prevent delicate wildflowers from being smothered.
Art Failure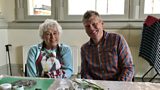 Tom investigates whether rural arts organisations are missing out on their fair share of funding.The latest figures reveal the true scale of the disparity between the money spent on supporting the arts in London and the cash spent in the countryside.But Tom also discovers how smaller art groups working with rural communities are losing out to just three big rural organisations. So should public money be spent on supporting grassroots projects or on the organisations that can bring art to the most people. 
FAFA Awards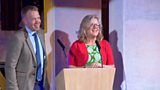 Charlotte and Adam are at the BBC's Food and Farming Awards to reveal this year's Countryfile farming hero.
This year's finalists are: 
Sian Jordan, who has overcome huge challenges to realise her dream of farming the land.
Nigel and Helen Dunn, who have given a home to more than 80 foster children.
Emma Picton-Jones,who has turned the tragedy of her husband's death into new hope for farmers struggling with mental health issues.
But who will be this year's winner?
Credits
| Role | Contributor |
| --- | --- |
| Presenter | Matt Baker |
| Presenter | Ellie Harrison |
| Presenter | Adam Henson |
| Presenter | Charlotte Smith |
| Presenter | Tom Heap |
| Executive Producer | William Lyons |
| Series Producer | Joanna Brame |