Main content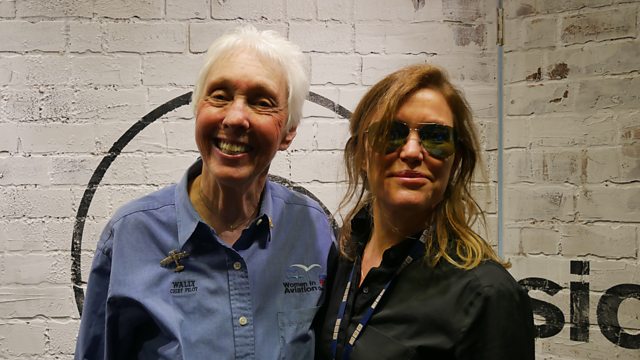 Hot Stuff.
Cerys is joined by aviation pioneer Wally Funk and author Adam Rutherford.
Cerys is joined by aviation pioneer Wally Funk. She always wanted to be an astronaut. She volunteered to be a part of the Women in Space Program in 1961, becoming one of the Mercury 13. She passed her rigorous physical and mental testing and qualified to go into space. The program was then cancelled. Against all odds Wally continued tests , training and contributing to the world of aviation.
To date, she has more than 18,000 hours of flying,was the first female air safety investigator for the National Transportation Safety Board and became the first non-military flight instructor and the first Federal Aviation Agency inspector (1971)
The first member of the Homo Sapien species is recognised from about 150,000 years ago. There are currently 7.7 billion humans on earth. Adam Rutherford , author of 'The Book Of Humans – A Brief History of Culture, Sex, War and The Evolution of Us', comes in to discuss the story of how we became the creatures we are today with the ability to investigate what makes us who we are. The book looks at how the complexity of our culture outstrips any other observed in nature, despite having the same origin as every other species on earth.
Plus tracks from Petite Noir, Bob Dylan, David Bowie and Nick Drake- and many more...