Main content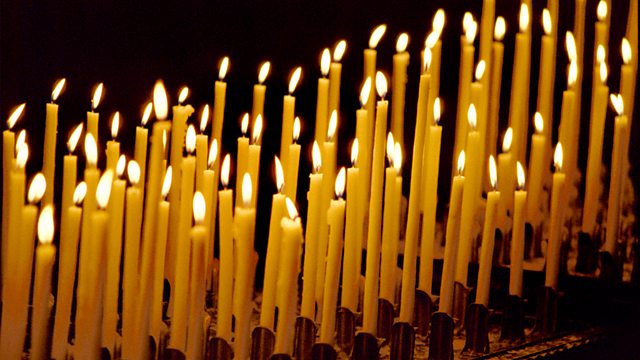 26/06/2019
A spiritual comment and prayer to start the day with Rabbi Jonathan Wittenberg
Good Morning,
Last Sabbath we read in the synagogue how the priests kindled the lamps on the seven-branched Menorah in the Temple.
The rabbis saw this as the outward symbol of an inner truth. The lamp is the human soul and the flame is God's sacred light.
They understood God as saying to every human being: 'Your lamp is in my hands; my lamp is in yours'.
This represents an act of profound and absolute trust. When we hold a candle, we can protect its flame, sheltering it from wind and rain. Or we can crush the wick and kill the light.
This is no mere metaphor. We hold the lives of innumerable others, people, animals, fellow creatures, in our hands. I think of this whenever I feed the birds and young hedgehogs who live in our garden.
'How sweet', a friend said.
It's not just 'sweet'. While those birds and hedgehogs are here, their light is in my hands. They are a tiny flame of God's light, burning in each living being.
We have entered the Anthropocene Age. The destiny of nature itself lies irrevocably in our unreliable grasp. That's why today's mass lobby by Faiths for the Climate and London's first ever Climate Action Week which follow are so important.
Few of us are cruel, crushing life on purpose. But we are careless. Our habits of consumption and waste are killers. Sometimes they cost human lives; they constantly cost the lives of animals, birds, insects, forests and rivers.
We can't escape our responsibility: we hold the light of creation in our hands.
God, make us faithful custodians of your sacred flame.