Main content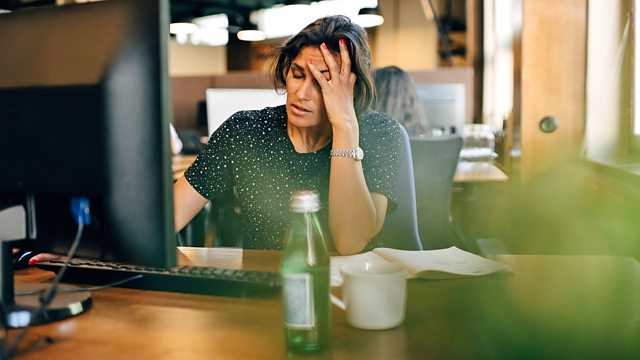 Scottish Braille Press Stops Press
Scottish Braille Press ends production of five publications. Claims that the Guide Dogs Association has been too slow in training a new resident.
Braille readers have enjoyed magazines from Scottish Braille Press for the best part of forty years. Now the charity says it is discontinuing all of its five publications. Scottish Braille Press CEO Mark O'Donnell explains the decision.
Aletea Sellers moved from one side of Birmingham to the other about four months ago. She is still waiting for help from the Guide Dogs Association to learn her way around her new neighbourhood.
Erin Jepsen has two visually impaired children and reads and transcribes braille herself. She wanted to find out how changing the word "braille" to "print" in an educational context might challenge some attitudes towards it.
Presenter: Peter White
Producer: Lee Kumutat
In Touch Transcript: 25-06-19
Downloaded from www.bbc.co.uk/radio4
THE ATTACHED TRANSCRIPT WAS TYPED FROM A RECORDING AND NOT COPIED FROM AN ORIGINAL SCRIPT.  BECAUSE OF THE RISK OF MISHEARING AND THE DIFFICULTY IN SOME CASES OF IDENTIFYING INDIVIDUAL SPEAKERS, THE BBC CANNOT VOUCH FOR ITS COMPLETE ACCURACY.
IN TOUCH – Scottish Braille Press Stops Press
TX:  25.06.2019  2040-2100
PRESENTER:           PETER WHITE
PRODUCER:             LEE KUMUTAT
White
Good evening.  Tonight, braille readers angry at the loss of long enjoyed magazines.  We'll be seeking an explanation.  And can you change attitudes to braille just by changing one word – braille to print? 
Clip
In your school no one besides you reads print.  The teachers don't read it, your friends don't read it.  There is no print displayed around the halls, on the classroom walls or in the lunch room.  Everybody reads but nobody reads English print.
White
One mother of a braille reading child conducts an experiment.
And a guide dog owner with a new route to work who feels she's not getting the help she needs.
But first, Gail Guest has been receiving and enjoying braille magazines from one of the few producers of braille in the UK – the Scottish Braille Press – for many years.  But the other day she got a letter containing a nasty shock.
Guest
It said that the Scottish Braille Press are stopping production of all their braille magazines and the weekly magazines are stopping this week, so the last copy will be this week and the monthly magazine is – the last one is in the middle of July.
White
Which magazines are you losing?
Guest
Home Help, Madam and Braille Sporting Record do a spectra magazine and also some people have a knitting pattern magazine quarterly and that is also going.  So, it's every braille magazine that they produce.
White
And how long have you been receiving them?
Guest
I am now in my late 60s and I have been receiving it since my early 20s, so 45 years I would say.
White
And as far as women's magazines, because two or three of them fall into that category, what kind of other options are there?
Guest
There are very few in braille, certainly.  I mean the RNIB do one but it's not the same as these magazines, it's sort of more for younger women, bit more modern than me really.  Of course, there are, I think, some of the women's magazines on CD or memory stick but I really feel, Peter, for braillists, as I know you know, braille is a really important medium for us and it's the way we want to read our magazines.
White
Now the Scottish Braille Press tells us that it's steadily been losing subscribers for these magazines and that they can no longer, therefore, support it.  What do you say to that?
Guest
They should have thought it through better and at least have one women's magazine a month, perhaps.  I just think it's so sort of sudden and unfair really on us to take all the magazines away at once.  My friend and I really do feel they should have asked us for more subscriptions over the years.
White
Would you – so you would have been prepared to pay more?
Guest
Absolutely, everybody I've spoken to has said yes, they would have been prepared to pay more.
White
And Gail's only one of several listeners who've got in touch with us about this.  The Scottish Braille Press, as well as producing some books and magazines, also carries out transcription services in braille, large print and audio.  And it's operated by a broader charity – Royal Blind – which offers a range of services including care, education and employment advice. 
Well Mark O'Donnell is Chief Executive of the Scottish Braille Press.
Mark O'Donnell why are these magazines being discontinued?
O'Donnell
Well firstly, just to say how difficult a decision it's been and it's one that we're very sad and sorry about and particularly to those subscribers who we're having to disappoint and that's not something that we've arrived at lightly.  We've actually been subsidising this heavily for a long time but unfortunately the subscriptions have continued to drop and it's costing us a significant sum of money – it's a six-figure sum of money actually because of the nature of braille production, to produce these magazines for now – 40 odd subscribers only left in Scotland.  And sadly, as much as we'd like to continue doing that because Royal Blind has really big ambitions to reach more people with sight loss, so we're going to have to make some decisions about what we invest in.
White
You say – you say readership in Scotland, I mean there are people outside Scotland who have been contributing to this, of course.
O'Donnell
That's right, they are, but ultimately as a Scottish based charity we have to look at our impact in Scotland.
White
But you are saying that because it's a Scottish charity you don't feel you can subsidise, as it feels to you, people from outside Scotland?
O'Donnell
That's right.  I mean and ultimately, we really focused on this doubling of sight loss that's expected in the next couple of decades, due to the ageing population, there's already 170,000 people with significant sight loss.  Statutory services are poor, if anything they're being reduced due to cuts in local authority budgets and we feel that we've got a responsibility, as Scotland's biggest sight loss organisation to really step up to that challenge.
White
But the subscriptions are very low - £10 a year for weekly magazines – and what people have said to us is we would pay more but we've not been consulted, we've never even been asked.
O'Donnell
Yeah, I understand that and it's very kind of people to make that…
White
Well it's not kind, they want their magazines.
O'Donnell
No sure but over £100,000 a year for this level of subscription, you know, there's no realistic level of upping the subscription that's going to make a dent in that.
White
But the latest published annual report of Royal Blind, which, as you said, operates Scottish Braille Press, says: "The press achieved another strong performance this year," I'm quoting, this is 2018, "with a total income of £3.3 million".  Are you really saying that it wouldn't have been possible to support these much appreciated and much-loved publications for a bit longer?
O'Donnell
Well yeah, no, it's a good point.  But the annual accounts that you're reading, just because of the timings of those publications, are now over a year old and…
White
So, are you in trouble over this year then?
O'Donnell
No, not at all, the Braille Press is effectively an enterprise and a commercially minded business and since those accounts have been published we've had to renegotiate some of our contracts because technology's changing all the time and any business has to stay ahead of that, which means we're having to readjust the numbers and think hard about certain decisions like this.
White
Mark O'Donnell.
Now listener Aletea Sellers has just moved to another part of Birmingham, which means she has to learn some new routes.  She's a guide dog owner and can request help with learning new routes from the Guide Dogs Association.  But she's been encountering problems.  She told Lee Kumutat about them.
Sellers
Basically, I was moving in with a new partner and also, I wanted to be a bit closer to my job.
Kumutat
What support do you think you need to find your way around your new surroundings?
Sellers
What works for me is for someone to sort of accompany me on the route a couple of times, negotiate things with me like busy crossings that might be a bit confusing if you've got islands in the middle and you don't know the fact there's an island there.  All things like that really.  So, I was really looking forward to – no I like just wandering on my own with my dog really.  I like kind of going and browsing round different shops and I also wanted to take up swimming again and do more of that.  And it's frustrating because I know that all of these places are pretty close but I'm just not quite able to put all the pieces together in finding my way.
Kumutat
And why is that?
Sellers
I don't feel like I've had the appropriate support from Guide Dogs that I was hoping for.  I made them aware of the fact that I would be moving area as soon as we had the go ahead that we could rent the property but I keep calling and calling and apparently I'm top of the list but I'd hate to think what it would be like at the bottom of the list because I've had no input whatsoever.  Moving area, I think, for anybody is quite stressful and quite difficult and I would have really appreciated that bit of extra support in finding my feet and things like that.
Kumutat
What reasons have you been given for them not being out to see you yet?
Sellers
Part of the reason was the fact that I was working a full-time job.  I told them that I'd be home by 4.30 and I was really hoping actually that they would be able to work with me in these hours, you know it's not a ridiculously late time, we could have done half an hour, 45 minutes every so often and that wouldn't be anywhere near outside office hours particularly but I was told that that wasn't an option.  I either had to take leave from work, had to do it in my lunch break, which wasn't practical, we only get half an hour for lunch.  I did approach my employer about having time off, which was – they were understanding about it and there was no problem with it but even with that – with that go ahead I still haven't had any support from Guide Dogs.
Kumutat
What have Guide Dogs said to you, now that you've told them you can get the time off?
Sellers
They've said oh great, there's nobody available, we can't put in any dates at this stage because there's not anybody to do the route support with you but as soon as we have someone, we'll let you know.  But you know it's been four months now, I think.
Kumutat
What impact is this having on you?
Sellers
It has been having a bit of an impact on my mental health because just sort of feeling a bit claustrophobic, very frustrated especially when people may be at work say oh have you been there or this is quite close to you or you could go here and knowing that these places are around me and coming home and maybe trying to get to these places and not feeling entirely safe because I'm getting lost and not sure where I am and not actually getting to these places.  Also I just – I feel that there's a little bit of hypocrisy, whether it's intentional or not, because before we get our dogs we're told we're supposed to work them for a certain amount of time during the day and they're supposed to have a certain of amount of free runs but I feel like that the organisation is kind of disempowering me from being able to do that.  And I also just want to sort of touch a little bit on the employment issue because I would have thought that an organisation that really advocates independence and blind people getting out and about and being in work and doing the normal things that everybody does would want me to be in work as much as possible and not try and take away from that time as well.
White
Aletea Sellers.  Well we invited Guide Dogs for the Blind Association to explain their side of the story.  They declined our invitation to come on to the programme but offered us a statement.
Statement Guide Dogs for the Blind
Our trainers work incredibly hard, frequently above and beyond their standard working hours, to provide the highest possible level of support and training.  We work closely with employers and encourage them to be supportive of someone training with a guide dog or another of our services as a reasonable adjustment in line with their obligations under the Equality Act.  However, where we cannot agree a compromise with an employer and based upon individual circumstances our trainers do everything they can to adjust their working patterns and are committed to supporting people with sight loss to have the confidence and support they need to live their fullest life.
Now, as a regular braille reading train traveller, I'm used to people's bewilderment about the reading system I take for granted.  The fact that people with no experience of blindness can't understand how this series of oddly shaped and positioned bumps can turn into a confidently read book is excusable.  What Erin Jepsen, the mother of two visually impaired children, can't tolerate is that these kinds of attitudes are regularly encountered in schools with, she feels, serious consequences.
Erin joined us from Moscow, Idaho but it's fair to say that the reactions she describes will be recognised by braille users all over the world.  Erin told me first a bit more about herself and her children.
Jepsen
I am low vision, I read both print and braille and I'm also a certified braille transcriber.  One of my children is totally blind and is a braille reader.  One of my children is low vision and is a print reader.  And then I have two sighted children as well.  So, it puts me in a unique position, I feel like I bridge the gap sometimes between the print world and the braille reading world.
White
Now you wrote an article which cleverly, we thought, exchanged the word braille for the word print to make your points about the way in which braille is regarded and the kind of attitudes that visually impaired children encounter.  We've voiced up some of the headlines that you use to signpost the main problems you identify with those attitudes and the lack of resources and understanding.  So, here's headline one:
Headline one
It makes sense that you're having a hard time with this.  It is hard to learn print.  As your hypothetical classroom teacher, I don't actually read this print stuff.  Your aide took a two-week training course and we have a reference chart here but I really don't know how print works.  It just looks like a bunch of squiggles on the paper.  It uses a round symbol for both the zero and the letter O and I'm not sure how to tell you which one's which.
Jepsen
I think the attitude that a braille learner often gets is this is so unduly complicated it's okay if you don't learn it fluently, it's okay if you just half-heartedly learn it, it's okay if you're illiterate at this.  Whereas a print reader, that attitude will never fly.  A teacher needs to bear in mind that as a learner the difference between hearing – this is really hard, keep trying but don't worry if you don't get it because I don't get it – that's different than hearing, as a learner – I know this takes a lot of work, learning to read takes a lot of work for everyone, keep at it because it's worth it and you can do it, others have done it and you can too.
White
Let me give you headline two:
Headline two
I'm sorry but your book is loaded with typos.  The books we're giving you were transcribed by unqualified volunteers, so there are at least two typos or misprints or misspelled words for every 30 words.  Just remember you're lucky to have print books at all.
White
So, I've heard that before.  We're obviously swapping the word print for braille, but do you really think that this is a pervasive attitude and regularly communicated to visually impaired children?
Jepsen
You know I'm on a lot of support groups for parents of blind children and I do think this is a pervasive attitude.  Unfortunately, children are asked to absorb the expense and difficulty of braille.  As a transcriber I can tell you exactly how much a thousand sheets of braille paper costs, I can tell you exactly how long it takes to emboss 70 sheets on my old Juliet Pro Embosser.  I know how much an hour of my time is worth when it comes to formatting a book.  We, as a society, should absorb that cost to have literate children.  But the child, themselves, should never have to absorb that cost.  Blindness is a low incident disability, so braille is always going to cost more.  But philosophically, is the child asked to absorb that?  Do they have to feel guilty that their books cost more than everybody else's book?  Or should they get to be able to read like everybody else?
White
Let me give you one more.
Headline three
You will get your books late, always.  Your maths book is still at the translator's shop, they say it will be here in seven months.  Everyone else is going to use a maths book during the next seven months but I'll just read your maths out loud to you.
White
In your experience, how often does this actually occur, does it happen a lot?
Jepsen
Well I wrote this because for us it was a real example, this really happened to my daughter her first-grade year of school.  They sent the book part by part and it was seven months before we got the whole thing and unfortunately, she was working ahead of the parts that we got the entire year, so the book was useless to us.  So, the expense that went in to transcribing that book was completely useless.  And then the next year, in her second grade, a teacher's aide, a teacher's assistant, who was not a certified transcriber was doing the transcribing work and there were a lot of errors and she was doing her work for her, spelling her words for her and I don't know – I know that a lot of braille teachers and transcribers they do their best, they really care, they really try, they often get overloaded or asked to work beyond their training and that isn't their fault, they really, really do try and they really do care about their kids.  But I've spoken with support groups around the country and from what I gather this is just more the norm than the exception.
White
Erin Jepsen.
Well, if you'd like to give us your views on Erin's take on attitudes to braille or indeed on anything in the programme, you can leave direct messages to us on 0161 836 1338.  You can email intouch@bbc.co.uk or visit our website at bbc.co.uk/intouch from where you can download tonight's and previous podcasts of the programme.  From me, Peter White, producer Lee Kumutat and the team, goodbye.