Main content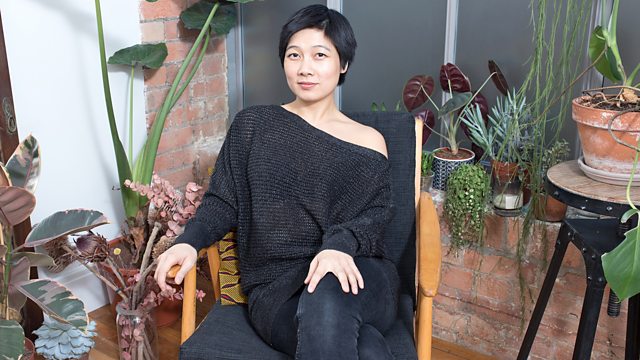 British-Vietnamese playwright Tuyen Do, Cindy Sherman exhibition, Michael Jackson 10 years on, Queer Books - the 80s
British-Vietnamese playwright Tuyen Do's debut play Summer Rolls, Cindy Sherman exhibition, 10 years since the death of Michael Jackson, and Queer Books - our top four from the 80s.
Tuyen Do has acted at the Royal Court and the National Theatre and now sh'e written a play. Not only is it her first drama, it's the first by British-Vietnamese writer to have a full professional production in the UK. Summer Rolls is a family saga that centres on Mai, whose parents have escaped war-torn Vietnam, but carry psychological wounds. They are anxious not just for their children to succeed, but that their daughter in particular should not stray from Vietnamese culture and language. But Mai is young, inquisitive and growing up in multicultural Britain. She yearns for the freedom her parents fled to the UK for but which they won't allow her. Tuyen Do talks to Kirsty Lang about dramatizing dual identity, and the importance of telling such stories.
The first retrospective in Britain of the American artist Cindy Sherman opens at the National Portrait Gallery this week, spanning her 40 year career. Best known for her fictionalised photographic self-portraits, Sherman manipulates her own appearance and imagery derived from film, advertising and fashion in her work. Critic Andrea Rose reviews.
This week marks the 50th anniversary since the 1969 Stonewall Riots in New York, a key moment in the birth of the gay rights movement. Each night this week Front Row is reflecting on the best examples of queer fiction since then, one night for each decade. Tonight is the turn of the 1980s and our guide to the decade is the novelist VG Lee.
It's a decade today since Micheal Jackson died. Even in death his career has been stunningly successful - in the past 10 years his estate has made $2.4bn. We consider his continuing success and ask whether it's ever going to end
Presenter: Kirsty Lang
Producer: Oliver Jones
Last on
Tuyen Do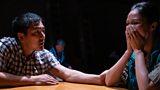 Summer Rolls by Tuyen Do is at the Park Theatre, Finsbury Park, London until 13 July 2019.
Images:
Main image above: Tuyen Do
Image credit: Gavin Li
Image to the left: Michael Phong Le (Anh/Son) (Left) and Anna Nguyen (Mai/Daughter) in Summer Rolls
Image credit: Danté Kim
Cindy Sherman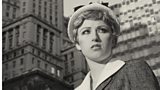 Fifty years of Queer Books - 80s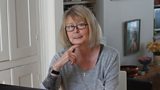 VG Lee has chosen these 4 books as her highlights of the 80s:
The Colour Purple by Alice Walker
Oranges are not the Only Fruit by Jeanette Winterson
Fried Green Tomatoes at the Whistle Stop Café by Fannie Flagg
Outlander, a collection of short stories by Jane Rule
Image: Comedian and author VG Lee
Broadcast