Main content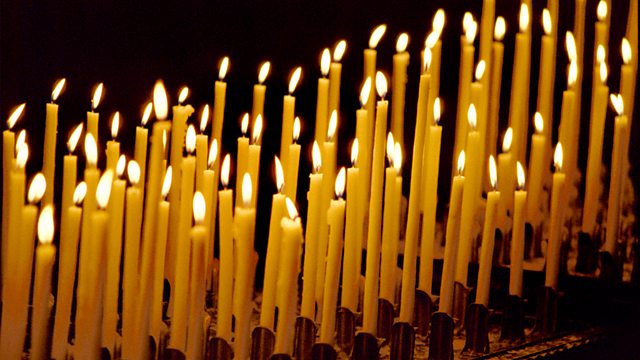 29/06/2019
A spiritual comment and prayer to start the day with the Rev'd Dr Karen Smith, a Baptist minister and author
Script
Good morning. Recently, on the way to a family wedding, my husband and I visited Barcelona. The weather was warm and we enjoyed taking in the sights and sounds of the city. One afternoon we went to the Cathedral and joined dozens of people who were sitting, praying, or milling about taking photographs. As we walked around suddenly a bell rang and a voice over a loud speaker said: Shhhhh. Then in Spanish and in English we were asked to keep quiet.  This use of the international language for silence made me pause and think again about how noisy life can be… in our homes or cars, on the bus, at work or even on holiday…we are bombarded by what we might call 'outside noise'. These are sounds that can often be reduced, turned off or from which we can turn aside.  Yet, there is another kind of noise which is often more troubling. Worry over problems, the struggle with grief, or perhaps even the inability to forgive others or even to forgive ourselves --- there are any number of things which disturb us within. We try to escape or find a distraction. We busy ourselves with work, we watch TV or go to the pub…yet when we stop, the noise of fear or discontent is there. Many years ago, someone said to me that the noise on the inside may be far worse than the noise on the outside.  I think she was right. 
In my experience, healing may come not simply with the absence of sound, but also in taking time to listen… to others, to ourselves and to God. As one ancient writer put: 'in quietness and trust is your strength'.    

Lord, Give to all who are outwardly distressed or inwardly troubled the gift of your strength and peace. Amen.