Main content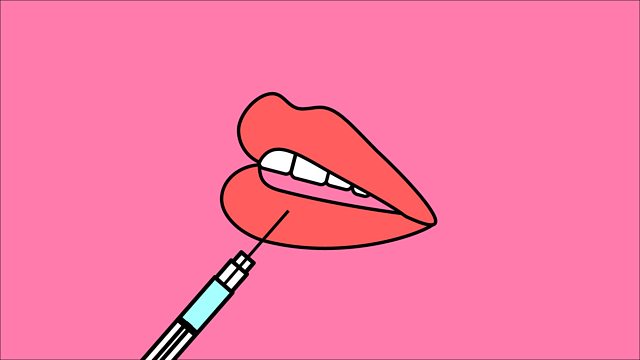 Lip fillers, Dirty God, Teen mental health
Why do so many girls get lip fillers? Vicky Knight, star of new film Dirty God; and teenagers with mental health problems tell their stories to Catherine Carr.
Vicky Knight, star of new film Dirty God, discusses how her experience of a fire influenced her role in the film.
In the next in our series about teenage mental health, Catherine Carr speaks to four young people aged between 13 and 19 about their experiences.
Love Island season is here and speculation is rife about which contestants have had cosmetic procedures. The most common appears to be lip fillers; Hyaluronic Acid which is injected into the lips for a temporarily inflated pout. But why is this procedure so popular, how is it administered and what are the risks? Jenni speaks to Megan Orr who has had lip fillers, Nici Cunningham whose daughter has enhanced lips and Clare Coleman. a journalist who's written extensively about the subject.