Main content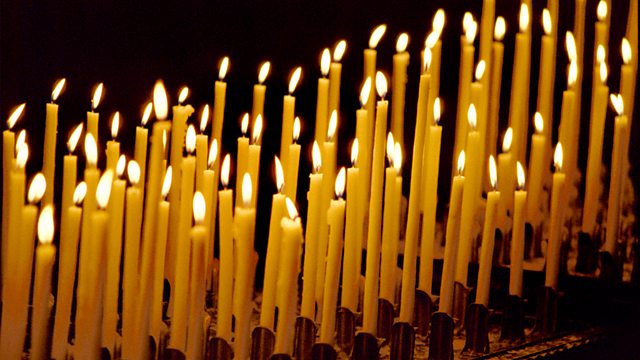 28/06/2019
A spiritual comment and prayer to start the day with Rabbi Jonathan Wittenberg
Good Morning.
My parents were both refugees from Nazi Germany. Like many Jews, this has motivated me to care for those who flee from persecution. Both the Hebrew Bible and Jewish history teach us to respect and support the stranger.
An especially trying experience for those who've known horrors unimaginable to most of us, is to find themselves greeted with hostile disbelief.
We owe it to those who speak from the heart, to listen with the heart.
I learnt much about listening from Refugee Tales, who campaign for an end to indefinite detention. At the heart of their work are stories. Every year they arrange a week-long walk, concluding each day with a refugee's tale, related by a published author.
Last year I was privileged to be included. I was paired with S. It soon emerged that he spoke fluent English and had two language degrees. I was puzzled. Authors were needed to write on behalf of those still new in the language. But why did S need me?
- 'Wouldn't you rather write for yourself?'
- 'No'.
Then I understood. He needed someone else to hear, a witness in solidarity, a partner in testament, to the traumas he'd suffered.
This isn't only true for refugees. It's what we all sometimes want: a listener who doesn't offer trite advice, change the subject, or go on about how 'the same thing happened to me'. We need that quiet, attentive companionship which, without words, tells us something deeper than even the best-intentioned counsel: that our story, our life, truly matters.
God, deepen our capacity to listen from the heart.