Main content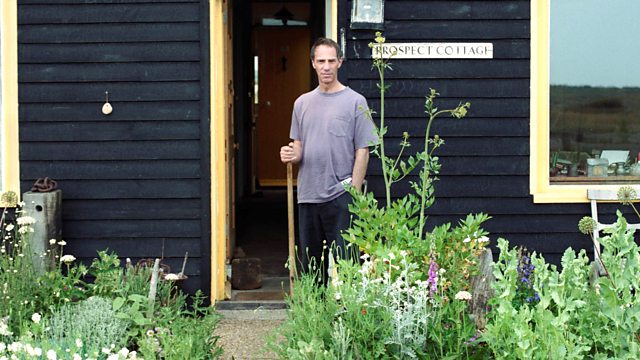 Episode 5
Rupert Everett reads Derek Jarman's vivid memoir of his life and his garden in Dungeness.
2019 marks 25 years since the death of director, writer and artist Derek Jarman. Modern Nature is Jarman's chronicle of life in his remote cottage on the barren coast of Dungeness in the years after his HIV diagnosis. Facing an uncertain future, Jarman found solace in nature, growing all manner of plants. Some perished beneath wind and sea-spray while others flourished, creating brilliant, unexpected beauty in the wilderness.
Modern Nature is both a diary of the garden and a meditation by Jarman on his own life: his childhood, his time as a young gay man in the 1960s and his renowned career as an artist, writer and film-maker. It is at once a lament for a lost generation, an unabashed celebration of gay sexuality, and a devotion to all that is living.
Rupert Everett knew Jarman personally and features in the diaries. The programme was recorded on location at Prospect Cottage, Jarman's former home, at the very desk where much of Modern Nature was written and features a rich soundscape of the house and area where it was recorded alongside a soundtrack of music taken from works by Benjamin Britten.
Today, Jarman is supported through his hospital stay by his companion Keith Collins, also known as H.B. With his health in accelerating decline from AIDS related illnesses, Derek is forced to make some very difficult decisions.
Rupert Everett has performed in many prominent films including The Happy Prince which he wrote and directed (2018).
Programme image: Derek Jarman outside Prospect Cottage in Dungeness courtesy of photographer Howard Sooley.
Written by Derek Jarman
Read by Rupert Everett
Produced, abridged and directed by Simon Richardson