Main content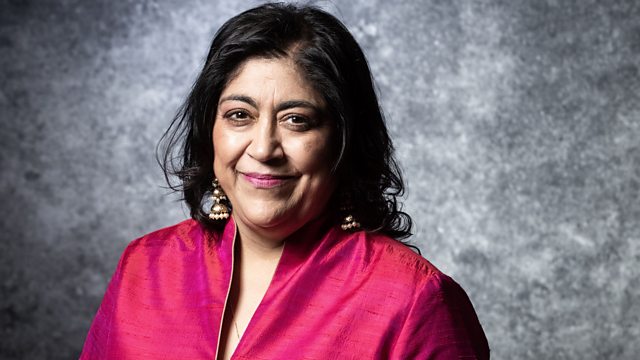 Gurinder Chadha, Sir Michael Caine
Filmmaker Gurinder Chadha, pigeon fancier Jon Day and Poorna Bell's search for silence and Adam Ant's pirate shirt designer. With Sir Michael Caine's Inheritance Tracks.
The filmmaker Gurinder Chadha – of Bend it Like Beckham fame - joins Rev. Richard Coles and Luke Jones. She continues her exploration of Britain and India's intertwined story, this time in late 18th Century Delhi. She also shares her love for Bruce Springsteen songs and the joys of hot tubs.
Morris dancer cum morris milliner, Carole Jeffery, talks to us enroute to the National Morris Weekend in Evesham.
Academic and pigeon fancier Jon Day describes his passion, the parallels with parenting and notions of home.
Listener Caroline Greville-Morris recalls making pop videos, designing pirate shirts for Adam Ant and being rescued by Kylie.
And journalist Poorna Bell talks about her search for silence after the death of her husband, strengthening her strengthening her relationship with her parents and finding mental strength through powerlifting.
Sir Michael Caine Shares his Inheritance Tracks: - My Old Man's a Dustman, Lonnie Donegan and Comme D'habitude, Claude Francois.
Producer: Louise Corley
Editor: Beverley Purcell
Clips