Main content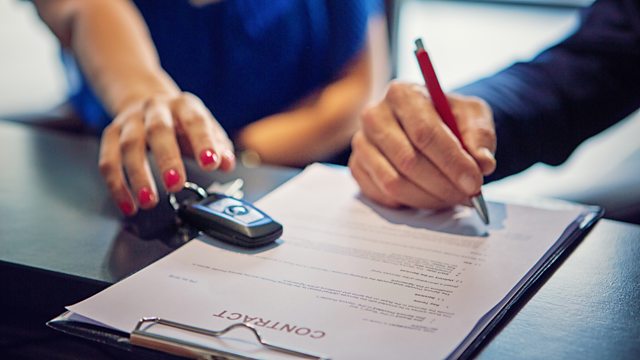 Complaints about car loans
The affordability of car loans, avoiding extra costs of Making Tax Digital for VAT and are financial advisors telling too many customers to leave safe, guaranteed pension schemes?
Complaints about the loans used to buy cars have trebled in three years - 50% up in the last year alone. A million new cars were sold to individuals in 2018 - more than nine out of ten on finance. We borrowed £45 billion to buy new and used cars last year. The size and growth of this finance has caused the Bank of England to express concerns and in November the Financial Conduct Authority was so worried it published new rules about how that credit was sold. We look at how well our ability to repay is being assessed.
Small businesses and the self-employed who pay VAT will have to make big changes to how the submit their information to HMRC over the next few months. It's all part of Making Tax Digital where quarterly figures must be submitted using approved software rather than just entering them manually on the HMRC website. Some large firms who already make accountancy packages are telling customers they must sign up for new and often expensive upgrades but do they really need to?
Nearly seven in ten people seeking advice were advised to transfer out of their guaranteed final salary pension and invest the money into a riskier pension fund. That's according to data released by the Financial Conduct Authority this week, collected over the last three and a half years. It says for most people that is bad advice - is it time for stricter controls on pensions transfers?
Presenter: Paul Lewis
Reporter: Dan Whitworth
Producer: Alex Lewis
Editor: Emma Rippon
Last on
Broadcasts