Main content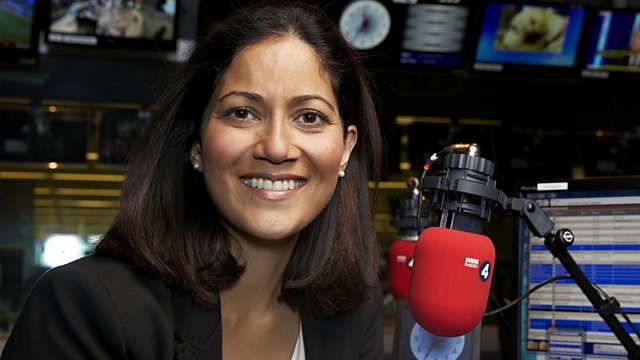 23/06/2019
Mishal Husain presents pieces on the people all politicians are failing, an endangered Welsh heritage in singing, a makeover for an Essex image and larking about in the Chilterns.
In the latest programme of the monthly series, Mishal Husain introduces dispatches from journalists and writers around the United Kingdom that reflect the range of contemporary life in the country.
BBC News correspondent Dan Johnson considers the personal and social links between Wentworth Castle, a stately pile near Barnsley boasting magnificent gardens newly reopened to the public, and those who live in the communities nearby.
Alison Holt, the BBC's Social Affairs Correspondent, considers with a Somerset family why adult social care is the policy reform no UK government does anything about and the desperation this leaves carers for elderly relatives feeling.
Andrew Green looks at the idea of the bird celebrated in the most popular piece of classical music in Britain - Ralph Vaughan Williams' composition, "The Lark Ascending" - and the reality of its existence today on the farmland of the Chilterns.
And, also on a musical theme, in the week of BBC Cardiff Singer of the World 2019, Martin Smith, BBC Wales' Arts Editor, asks how far the long-standing Welsh heritage in singing - especially in the South of the country - is now endangered by the demise of the industry for which it was celebrated - and whether it might yet be part of Wales' economic future.
And, with the time-worn quips over Essex and its denizens ringing in her ears, Jo Glanville discovers that established notions of Southend as a seaside resort with its best days behind it are out-of-date on her visits there.
Producer Simon Coates